I attended Becky's annual cookie exchange this evening.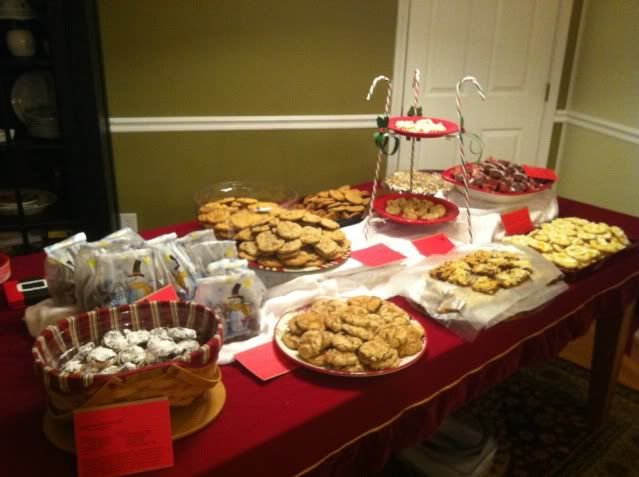 You know, the cookie exchange with a CROWN at stake.
(My cookies are in the Longaberger basket in the lower left corner).
I started looking for a recipe weeks ago, and I did a trial run of my [THREE STEP] cookie this past weekend. I was sure this was going to be my year because this is ONE GOOD cookie.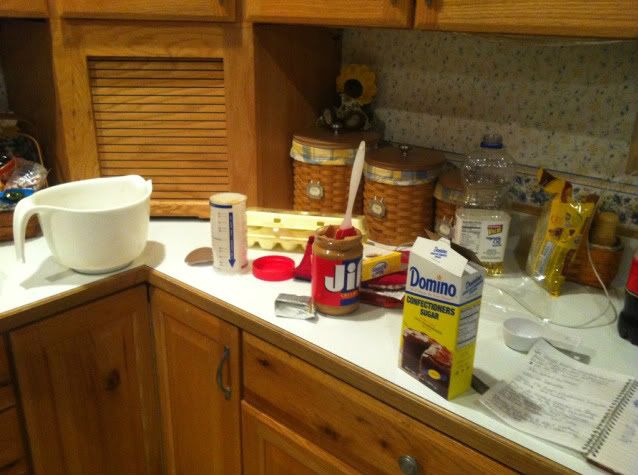 I knocked the vanilla over and it ran all over the counter and into the eggs.
I strung confectioner's sugar for miles.
And I burnt my finger.
I am a hot mess in the kitchen.
Which was evident as I cooked dinner today, and I came *this close* to burning the house down.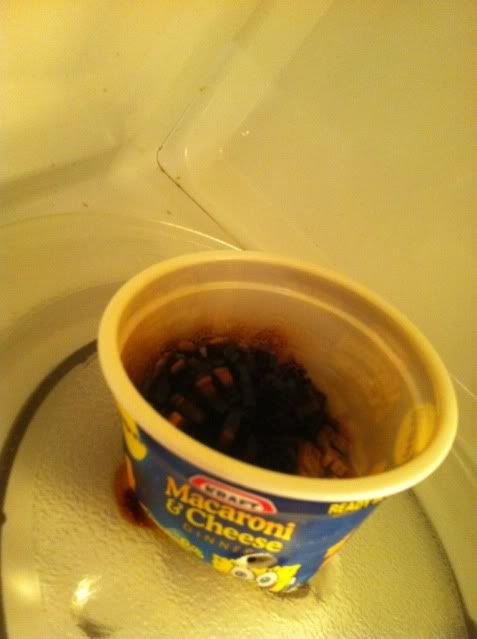 Oh yes I did.
In case you're wondering, this is what happens to an individual serving of instant macaroni and cheese when you forget to add water.
And now, my house smells like a nice shade of burnt.
The only reason I even bought these stupid individual servings of mac & cheese is because the boys asked for them. You can rest assured I won't buy them ever again.
Anywho.
As the smoke rolled out of the microwave, McDaddy came into the kitchen rambling on with something like, "Hey, something's on fire over here." I spun around to see what was going on and I was seriously afraid the microwave might be getting ready to explode or catch fire. The smoke was thick and the stinch was unbearable.
[And I seriously hope our Home Owner's Insurance agent doesn't stumble across my blog or else they might charge McDaddy for the major liability he has in the kitchen.]
SO. You can imagine my surprise when this cookie: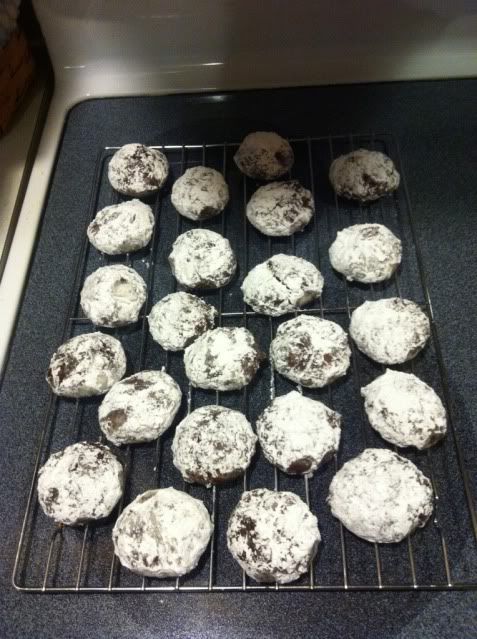 was the RUNNER UP cookie in the contest.
Which means I went home with absolutely NOTHING.
Except a stomach ache because I sampled each and every one.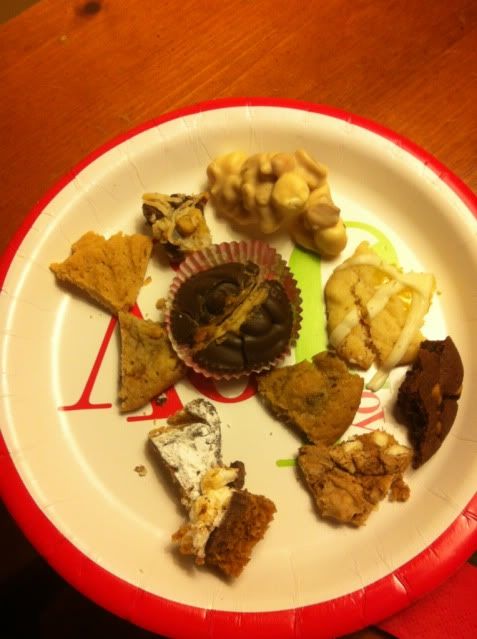 And because I laughed until I cried.
Tanna took home the cookie crown.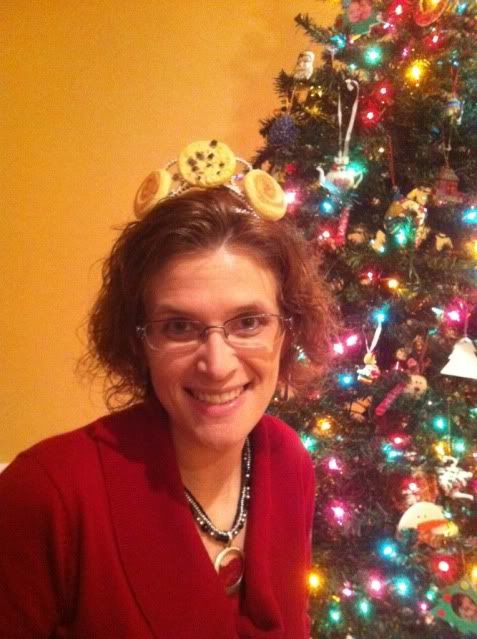 And next year, IT. IS. ON.