There are few things I like better than a get-together with girlfriends.
Especially one that involves laughing and food.
A few weeks ago, my friend Christina sent an e-mail inviting me to a Christmas card addressing party. I have never attended anything like that, but I had hundreds of cards that needed stuffed and addressed, so I was all, sure, where do I sign up?
I dropped the kids off at school.
I loaded up my boxes of cards. My address book. Our Christmas picture. And 200 copies of our annual McFamily Christmas letter.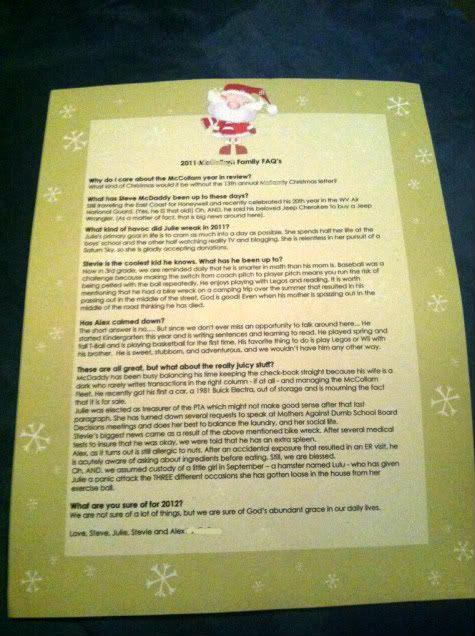 Yes, I said 200.
Seven of us, armed with sharpies, cards, glue sticks, address books, and hungry bellies showed up.
There were muffins and doughnuts, orange juice, coffee, breakfast casserole, fruit, and of course my beloved Dr. Pepper.
A great time was had by all.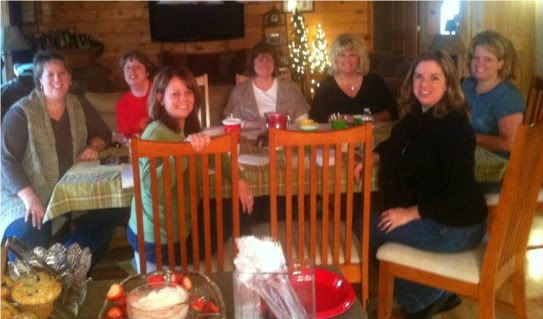 [Note: Please excuse the poor quality of this picture. My iPhone camera did the best it could with the big windows and crazy natural light that was shining through the windows.]
And the 2011 Christmas card extravaganza is officially over for another year.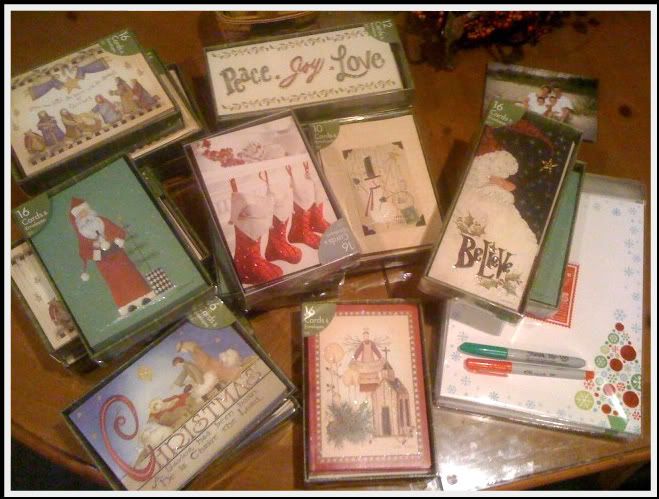 Well, except for the stamps.
Argh! I always forget something.
Thanks Christina! I had a great time!
The Christmas card signing party works for me!