This is the story of a sweet little boy,
Who gets super excited when he opens a new toy,
He laughs, and acts silly and loves to have fun,
I feel blessed to be the mama of these sweet sons.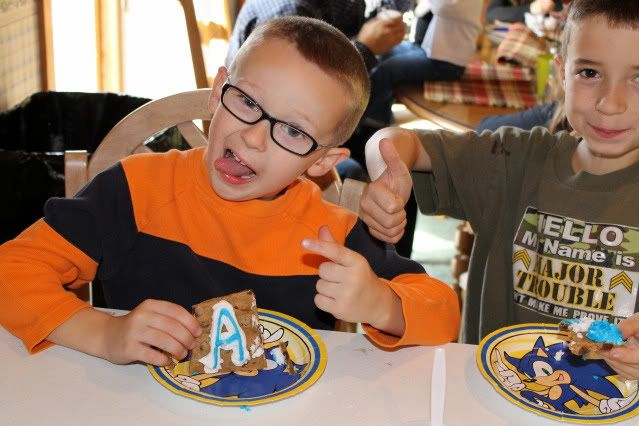 A house full of friends to help him celebrate,
As he blows out the candle on his cake.
Eating cake and ice-cream on his special day,
And then he gathers all his friends to play.
Happy birthday Alex, you fill my heart with joy,
Seems like just yesterday you were my ten-pound baby boy.