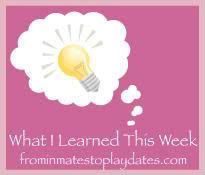 If you are one of the eight regular readers around here at From Inmates To Playdates, you might still be wondering what in the heck happened on our camping trip over the weekend. Believe me when I tell you that I wanted nothing more than to tell the entire drama-filled story yesterday. (Y'all know how much I LOVE a good story, right?) The fact is that I was tired and knew I wouldn't do the story justice if I tried to tell it in a limited amount of time.
Because as my granny would say, sometimes I get in a "big way of talking" and lose all track of time.
SO.
All that to say, TODAY IS THE DAY PEOPLE.
I'll do my best to get y'all out of here in a reasonable amount of time because I know most of you have more to do than read about the latest McFamily Medical Drama.
I'm not sure where I should begin, because really for you to see the big picture, I would need to start at the begninning, as in the day we pulled into the campground. For the sake of time, though, I'll skip past the campsite reservation dilemma. I'll also leave out the part about Alex's "near drowning" in the lake, which looking back on it, was more of a "Alex lost his pool noodle in the lake and had to bob up and down in the water for five seconds before his brother was able to pass the noodle back to him" incident in the lake.
Still, it was really scary for about five seconds.
Where was I?
Oh yeah, THE story.
Fast forward to Saturday, at approximately 7:10 PM EST.
I had just two minutes earlier taken a picture of both boys on their bicycles. Both riding toward me and riding away from me. The boys decided to race around the circle to see which one could get to our campsite the quickest.
Now, here's where the story takes a turn for the worse. I will do my best to accurately relay the severity of the situation, because if you know me, you know that I am all about reporting the drama accurately.
Seconds after I snapped the picture, Stevie wrecked his bike. He let out a scream that told me he meant business. I was headed towards him and within two seconds or so, he stopped crying. I saw him stand up and I made a quick assessment that he must not be as bad off as I originally thought. In that moment, I saw Stevie fall into the arms of my friend, Kelley, (a friend from our church who happened to be camping with us, and also a nurse anesthetist), and the next thing I remember, is that I was standing right beside of him, watching his eyes roll back in his head, as Kelley slowly lowered him down to the road. His body was limp and his lips were blue.
At this point, I did the only thing I knew to do.
I let out a squeal that you MIGHT HAVE heard if you live anywhere along the East Coast. All I knew was that my boy was laying unconscious on the road and I was powerless to help him. After about five minutes seconds, those big brown eyes which I have looked in to hundreds of times were focused on me and he was back with us, answering questions, responding.
And breathing.
Kelley's husband, Brian carried him over to a chair and as they sat him down on my lap, I wrapped my arms around him and buried my face in his sweet head and breathed him in. I fought back tears and watched as fresh red blood trickled from his left knee down my left leg. Kelley thought that he had suffered a seizure until I explained that he had passed out on two different occasions when he was younger. (You may recall I wrote about THAT here on the blog just five days ago. The irony.)
After what seemed like a lifetime, I heard sirens blaring. Four EMTs arrived on the scene to check on my sweet boy. McDaddy and I decided to have him transported to the hospital because I know nothing about anything at this point and would rather be safe than sorry. They loaded him onto a stretcher and I climbed in the ambulance with him. It was another five minutes or so before we pulled out and at this point, I decide I really need to use the bathroom.
And puke.
It was a long drive to the hospital (or so it seemed) and the EMT did not want Stevie to fall asleep. If I'm being honest though, I wanted more than anything to go to sleep. To forget the incident that had just happened. I was hoping it was a dream. I couldn't get it out of my head and I was sure it was just a dream. I did my best to keep him awake by asking him silly questions. At one point, we prayed. Upon our arrival at the hospital, we were whisked into a cold, sterile room with a bed and an exam table. Once we got Stevie signed in and squared away, I excused myself to the bathroom.
And puked.
The Doctor came in to do an initial exam.
He suggested a CT Scan of the head. A chest x-ray. A urinalysis. Blood work. And "given the bruises and cuts on his chest", the Doctor also suggested a CT scan of the abdomen to check for things that might not present themselves for days, such as a ruptured spleen. Over the course of the next few hours, I watched as my boy was poked, prodded, and pushed in a wheelchair.
And during that time, I prayed.
And puked.
One-by-one each of the tests came back clear.
All of them except for the CT of the abdomen.
The ER Doctor returned with a report explaining that the CT Scan showed a one centimeter "irregularity" around the area of the spleen. He then ordered an ultrasound to find out if the "irregularity" was a mass, a tumor, or something else.
I excused myself to the bathroom once again.
And puked.
McDaddy and I napped on and off in the hospital room waiting for an ultrasound tech to arrive and finally, at approximately 1:32 AM, my sweet boy, slept through an ultrasound of his spleen. As we sat in the dark room, I fought to keep my eyes open. I wondered why it was necessary to take soooo many pictures of a one centimeter "irregularity".
A short time later, the Doctor returned with the much anticipated results. He explained that the "irregularity" that showed up on the CT scan was actually an accessory spleen, which is really just a fancy way to say that our sweet, eight year old, big brown eyed little boy has an extra spleen.
It also means that our sweet boy joins 10% of the population blessed with an extra spleen.
That's what I learned this week.
Now what did YOU learn?
[NOTE: I really wanted to call this post, I've Got Some Spleenin' To Do, but I was afraid I was the only one who would get the joke.]
——
You can read a crazy long detailed version of the rules here, or simply follow these easy steps.
1. Any time this week, publish your What I Learned This Week post on your blog.
2. Within that post, please mention the What I Learned This Week carnival and link back to this post here at From Inmates To Playdates. If you don't know how to link, please ask me.
3. Then link up with Mr. Linky down below.
4. Visit the other participants and see what they learned this week. Then leave a comment because comments are fun!