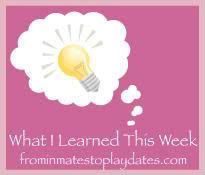 I know that there are probably at least a hand-full of y'all who are sick to death of hearing about baseball. You have to understand that at least one of us is ate up with it around here.
I won't mention which one.
Opening ceremonies took place on Saturday morning and I was all antsy about the busy schedule and the fact that McDaddy and I couldn't sit in the bleachers together and watch our boys play ball. The antsiness continued throughout the day and by the end of the evening, I was pooped, physically and emotionally.
It only seemed fitting that I devote an entire post to things I learned at the baseball field this week.
1. White baseball pants are a joke. A big fat, dirty, dusty joke that requires a lot of attention. As of the fourth wash today, one pair of pants still had a light brown ring around the bottom.
2. It's probably not the best idea to allow the dirty, dusty pants to sit in a laundry basket for two days before attempting to get them clean.
3. The smile of an eight year old, after his first run ever scored in a baseball game, could light up the world. And so could his mama's.
4. Over excited mothers might need a pantyliner. Ahem.
5. Packing your own drinks and snacks will save a bundle of money.
6. The concession stand is a hopping place on a Saturday.
7. Watching baseball in 84 degree weather is more enjoyable than watching in 44 degree weather.
8. As with anything I suppose, the politics and the drama abounds.
9. Either decide to scrub cleats after each game, or decide not to complain about dirty shoes.
I'll just scrub, thank you very much.
10. Any battery other than the rechargeable ones are not worth fifteen cents in my digital camera. Duracell, I took 7 (count them, SEVEN) pictures before the battery crapped completely out. Furious? Oh yes I was.
11. Clear the schedule, baby. Clear the schedule.
12. It will take me a sweet forever to learn ALL of the rules.
13. The voice won't be around for long if you scream like a crazy person.
What did YOU learn this week?
You can read a crazy long detailed version of the rules here, or simply follow these easy steps.
1. Any time this week, publish your What I Learned This Week post on your blog.
2. Within that post, please mention the What I Learned This Week carnival and link back to this post here at From Inmates To Playdates. If you don't know how to link, please ask me.
3. Then link up with Mr. Linky down below.
4. Visit the other participants and see what they learned this week. Then leave a comment because comments are fun!