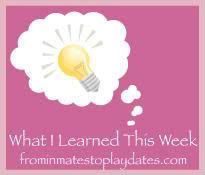 It was 86 degrees here in Charleston, WV today.
Did you hear me?
I SAID IT WAS 86 DEGREES HERE IN CHARLESTON, WV TODAY!
You cannot understand how happy it makes me to scream say that. I am at my finest when the sun is shining and the breeze is blowing and I am wearing my flip-flops. I'm trying not to get my hopes up too high because the outlook for the rest of the week is grim. In fact, at this very moment, the wind is threatening to blow our house right off of the hill it sits on. Just an hour ago I was wandering around, in the dark mind you, at the Family Dollar on a quest to buy some toilet paper and Zebra Cakes. (Don't judge, the hormones are raging.) You haven't lived until you're stuck in the Family Dollar with your five year old, a rowdy bunch of rednecks whooping and hollerin', and no electricity.
Good times, folks. Good times.
The temperature is supposed to fall into the 50's later this week, so I'll probably be kicking myself for being so excited in the first place. And speaking of excitement… (don't you just love how I made that transition?) I did learn a thing or two this week and I thought I'd take a quick opportunity to share it all with you. I say quick because I have 312 things on my to-do list. I'll do my best to keep this short and sweet, but y'all know that I excel at rambling, so I make no promises.
1. A little boy waiting in the pick-up line wearing a jacket on an 86 degree day is probably doing so because he saw a bumble bee.
2. Filling out Kindergarten roundup paperwork is just as tough the second time around.
Dang, I'm crying just typing that.
3. Meatloaf belongs in the same anger management program as Charlie Sheen. He lost his ever-lovin mind on Celebrity Apprentice the other night.
4.  Gary Busey is nuttier than my daddy's pecan pie.
5. The new Dole mango fruit bites (or maybe they aren't new for all I know) are straight-up nasty. I believe my eight year old called them "disgusting.
6. If you have over 400 checks to deposit in your bank account, it is not necessary to record them all on a deposit slip. Rather, you can add them up on a printing calculator and attach the "receipt".
That information would have been awesome to know three days ago.
7. The magic eraser is one of the best inventions of my time. I use it for walls, tubs, my stovetop, countertops, sinks, floors, and shoes. I'm telling you folks, I don't know what makes it magic, but IT IS.
8. There are two ways to spell the haircolor that rhymes with fond, and its spelling depends on the masculine and feminine references. Blond for boys and blonde for girls. Who knew?
9. Keeping a container of Clorox clean-ups under your kitchen sink makes it super easy to clean off your countertops and make your kitchen smell clean and fresh. Ditto for the bathroom.
WordPress is not at all happy about the word countertops. It insists on counter-tops which is weird because I've always thought of countertop as one word.
10. The more clothes piled up in the laundry room, the less motivation I have to tackle them.
11. My five year old knows a lot more than I think he does. He just rarely lets anyone know that he knows it.
12. If you find a glue-trap upside down in the middle of the room (and the bug that has been on it for a week is missing), you will seriously consider installing a mouse-cam in the room.
13. Cracker Barrel has some mighty fine french toast even though I am not a big fan of the Cracker Barrel.
14. No matter what the rules are, there is one in every crowd who think the rules were not meant for them.
15. I have very little patience for people who think the rules were not meant for them.
Now I want to know what YOU learned this week.
You can read a crazy long detailed version of the rules here, or simply follow these easy steps.
1. Any time this week, publish your What I Learned This Week post on your blog.
2. Within that post, please mention the What I Learned This Week carnival and link back to this post here at From Inmates To Playdates. If you don't know how to link, please ask me.
3. Then link up with Mr. Linky down below.
4. Visit the other participants and see what they learned this week. Then leave a comment because comments are fun!