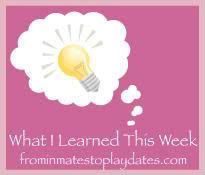 here is my handle, here is my spout.
I remember singing that song in my nursery school class. Or maybe it was Kindergarten. At any rate, I couldn't help but think of that song when I saw this cute little teapot, also known as the neti pot.
I've responded to several e-mail inquiries regarding the neti pot. And before you ask, I solemnly swear that I will NOT display pictures of myself (or anyone else for that matter) actually using the sucker. Now that's not to say I don't have pictures of myself with the neti-pot sticking out of my nose, mind-you, because thanks to the flip-around function on the iPhone it is entirely possible to take a picture of yourself while holding the neti-pot in your nostril. It's not pretty, but I do have it. I'll spare you the mental picture though because even I have my limits.
This is what I learned this week about the neti pot.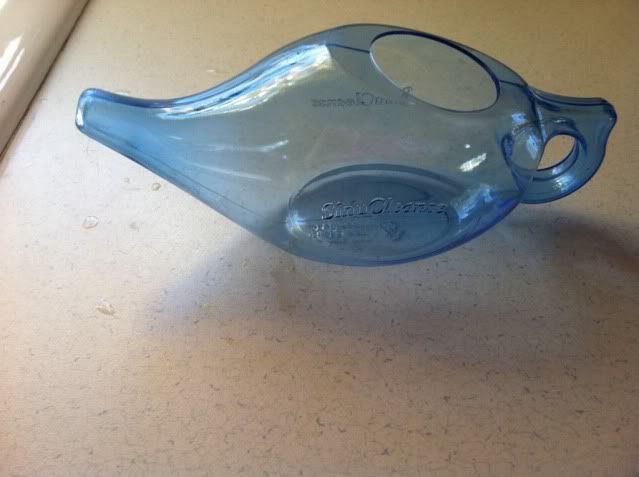 Keep in mind that I have been miserable with nasal congestion for the better part of three months, so I will try just about anything. 
For those of you who have no earthly idea what a neti-pot is or what it is used for, allow me to give you a little background information.
The neti-pot is typically filled with water and some sort of saline solution and is used to irrigate and cleanse the nasal passages. And can I just say if you have never suffered from allergy problems or nasal congestion consider yourself lucky. I happen to live in a city that is surrounded on all sides by chemical plants. In my 37 years of life I have never had the ability to breath clearly. For some reason, the last three or four months have been particularly bad and just since Christmas I've used approximately three gazillion tissues.
I did a little online medical research and decided to give the neti-pot a try in hopes that it might help my condition. I recalled an incident that happened years ago when I was visiting McDaddy's sister and her family. My brother-in-law (who is always one step ahead of the general public when it comes to anything whatsoever) busted out a little ceramic pot that he proceeded to put in one of his nostrils. I classified him as a freak right there on the spot and just about gagged watching the whole thing go down.
Literally.
And here I am, years later, jumping right on the freak train.
So without further ado, here's how the neti-pot works:
STEP 1: Empty contents of the "all-natural, ultra-fine grain quick dissolving saline solution" packet into the pot.
NOTE: The package suggests that first-time users start with half of a packet until accustomed to the using 'the system'.
 STEP 2: Fill the pot half full with warm water.
NOTE: Using water that is extremely hot or extremely cold will be a shock to your nose and is not suggested.
STEP 3: Stir thoroughly until dry ingredients have completely dissolved.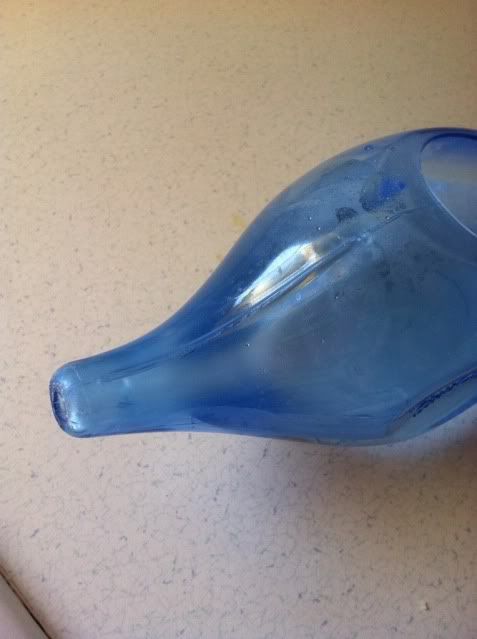 Now here's where it gets tricky.
STEP 4: Lean over the sink with your head bent down so that you are looking into your sink. While holding the little pot in your right hand, insert the spout into your right nostril so that it forms a comfortable seal.
STEP 5:  Breathe with your mouth open as best you can or else you will think you are waterboarding yourself.
STEP 6: Rotate your head so that the right nostril is directly above your left. Raise the handle of the pot toward the sky so that the solution enters the right nostril. Within moments, the salty solution will begin to drain out the left nostril (and probably down the back of your throat). Do that for as long as you can stand it or in my case, until you choke on the saltwater.
STEP 7: Do not inflate or "snort" solution into the nose or you will gag and possibly puke.
STEP 8: Repeat the procedure on the other side.
STEP 9: When the pot is empty (or when you can't take another drop of salt water in your nose), exhale through both nostrils to clear them of excess mucus and solution. Gently blow your nose into a tissue.
STEP 10: Spend the next hour attempting to get the salt taste out of your mouth.
NOTE: It takes me about forty minutes to complete this process. I can only take the salty contents in small doses, so I must pour, blow, rest, repeat. And it works for me!
I say it all the time people, this blog is about so much more than just entertainment.
—–
What did YOU learn this week?
You can read the long detailed version of rules here, or follow these easy steps.
1. Any time this week, publish your What I Learned This Week post on your blog. and spread the news to your bloggy friends so more people will join in on the fun.
2. Within that post, please mention the What I Learned This Week carnival and link to this post here at From Inmates To Playdates.
3. Then link up with Mr. Linky down below.
4. Visit the other participants and see what they learned this week. Then leave a comment because comments are fun!