It's another one of those weeks where I'm living by a list, which translates into I'M SLAMMED THIS WEEK.
The PTA is kicking off a cookie-dough fundraiser today. The book-fair is this week. There are popcorn popping duties on Thursday. The laundry overfloweth. I am hoping to travel with McDaddy next week on business, which requires me to pack a bag or twelve, plus I must write out daily instructions for my dad who will be staying here with the kids. AND on top of all of that, I'm preparing the boys' clothes for a consignment sale that will happen the day we get back which means I must have them ready before we leave so that my dad can drop them off while we're gone.
Clearly, I have lost my mind.
In between all of that stuff, I've been wandering aimlessly around the house looking for items that begin with the letter "L" for this week's You Capture challenge.
I made the mistake of mentioning the challenge to Stevie and he began calling out "L" words like, Luke Skywalker, lamp, laptop, Lightning McQueen and loft.
He meant business.
I smiled and then I took a picture of our loft.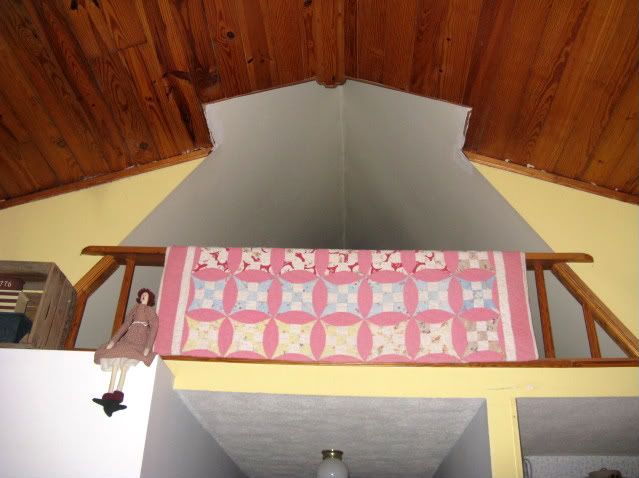 And then I headed back to his room because he has an impressive collection of lego creations on his dresser which drives me insane if I'm being honest.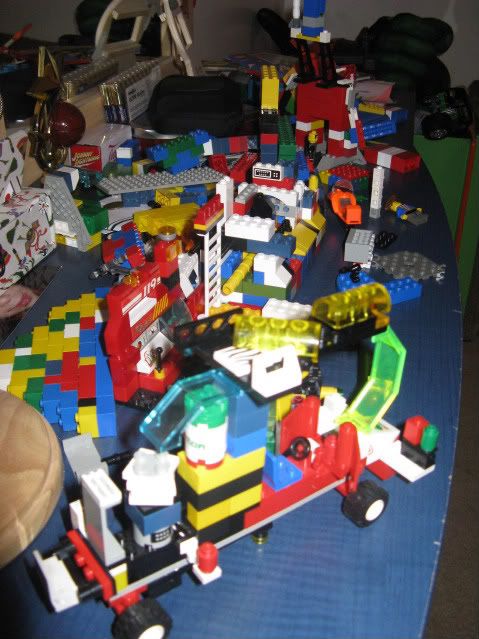 As I headed out of Stevie's room, McDaddy stopped me in the hallway and asked what I was taking pictures of. I explained the challenge for this week – the letter "L" – and he immediately chimed in with, l-o—v—e. I grabbed him around the neck and snapped a picture of us because I like taking pictures of myself. After seeing the picture, I opted not to display the picture here in this post because for some unknown reason, the camera focused on a huge zit on my cheek and it is nine kinds of scary. The fact that McDaddy tried to lick my cheek in the picture didn't help matters. You know, because "L" is for lick.
I mentioned I wouldn't be using that particular picture opting for this one instead.
The ladder that leads to our loft.
And because my life is not nearly exciting enough, I wrapped my camera around my wrist and started up the ladder to get a picture of our Living room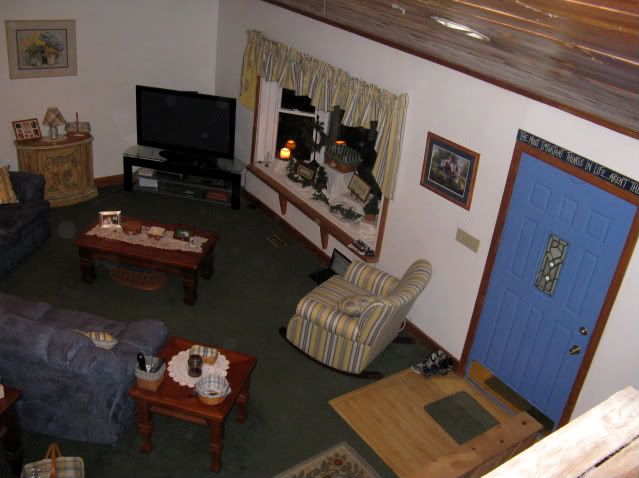 because HEY LOOK! it's my lucky chair, new curtains, and a bright blue door,
AND my kitchen counter is clear of debris. QUICK, take a picture!
But no post of things beginning with the letter "L" would be complete without a picture of at least one beloved Longabeger basket,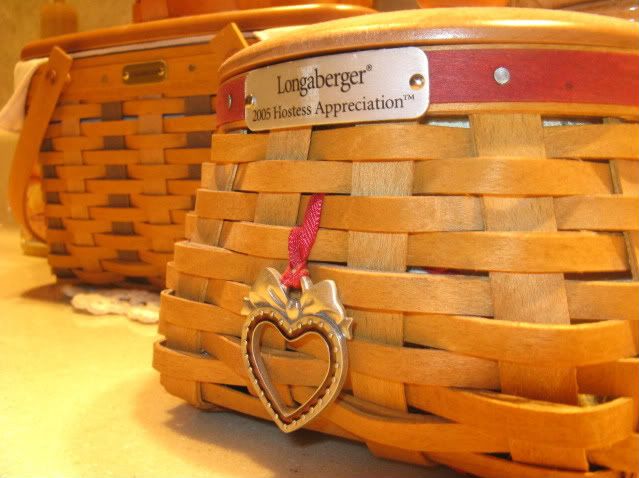 Or two.
Not to mention, one LOUD, LOVELY, Saturn Sky.
Y'all knew I'd work that in, right?