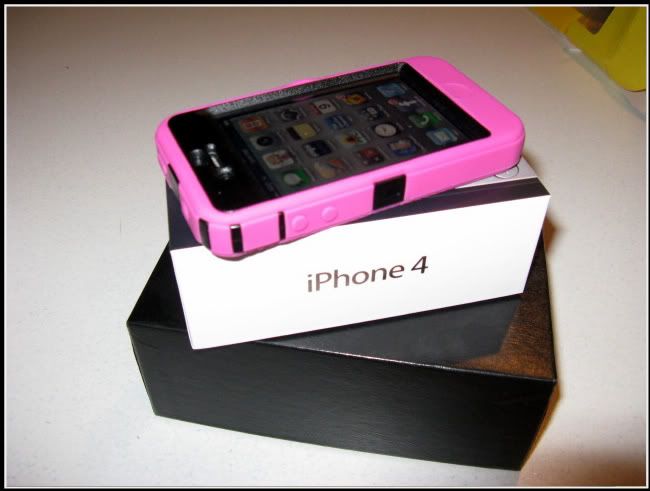 If you were… my iPhone:
You would be thrilled that you get so much love and attention.
Your home button would get a daily workout.
You would be home to 521 songs on the iPod.
Sticky little boy fingers would aggravate you and your beautifully clear screen.
You'd play the "Workout Mix" more than any other mix.
There would be 263 pictures for you to choose from.
You'd wonder why I only began texting in December.
You would secretly wish I'd ditch the Words With Friends APP so you could catch a break.
The first song on your iPod would be All 4 Love by Color Me Badd (Don't judge!) and your last song would be Your Eyes Don't Lie by David Archuleta.
My impatience would get on your every last nerve.
Half of the APPs on your screen would be unused most of the time.
You would need four APPs updated at this very minute.
The stinky gym would be your least favorite place because of all the sweat.
My two different versions of Angry Birds, Twitter and Facebook would probably make you roll your eyes.
"Hold Us Together" by Matt Maher would play everytime someone called your number.
You'd suggest that I move the K-Love APP to another screen because of all the accidental taps and openings.
The fact that I set your alarm daily because I am old and forgetful would make you giggle.
It would gross you out to know that the Period Tracker keeps track of um, well never mind.
You would be tickled to death that you get to spend the weekend in North Carolina with three wild and crazy girls!
Have a great weekend, y'all!