Several weeks ago I had the opportunity to review an item from (in)courage and Dayspring. I received a beautiful piece of jewelry and I just knew I was going to love it. The necklace – a beautiful unique conversation piece – is called "God's Heart For You" and I love the message behind it.
Engraved on the four sides of the long pendant are the words: cherished; created; celebrated and chosen. As in, I AM cherished, created, celebrated and chosen BY GOD.
That means, I am cherished even though I am flawed. I am created by God, big mouth and all. I am celebrated by God though I fail him daily. And I am chosen by God even though there are so many others far better suited than I.
What a great reminder this necklace is for me.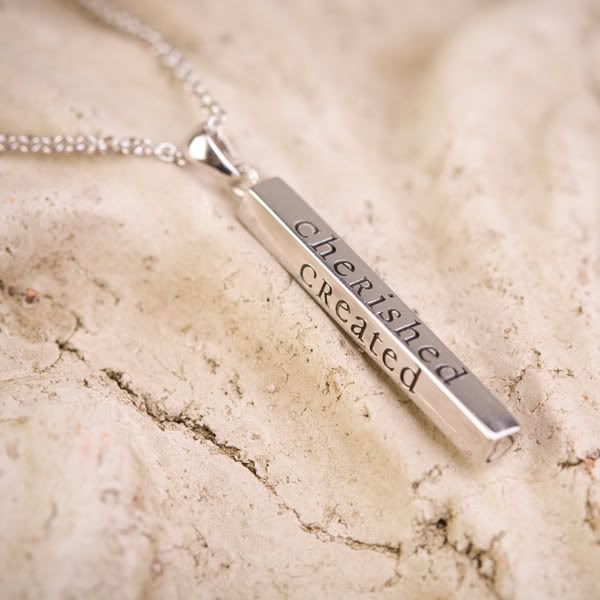 Head over to my review page for your chance to win a $20 gift code to be used on anything in the Dayspring store.