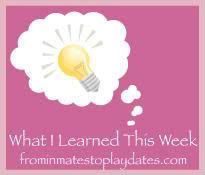 While my friend Jill was here working her magic on my curtains, we had the perfect opportunity to talk about some things. We talked about world peace and maybe even discussed what our lives were like before we had iPhones and it was around that same time that Jill showed me a picture that someone had texted to her.
I was probably the last person in the free world to have texting (I only 'got' texting at Christmas) and I had no idea that a picture could be sent within a text. In a matter of seconds I was all up in Jill's iPhone business asking her to show me how to send a picture text. I made a mental note about it and then continued to wow Jill with my ability to talk faster than anyone she has ever met. Weeks later McDaddy asked me to text a picture to our friend, Justin. I scrolled to the texting screen and couldn't figure out for the life of me how to send it. I texted Jill asking her how to do it and she texted back instructions that included, "tap the camera icon to the left of the texting screen" and that's where she lost me. I was lost because there was NO camera icon to the left of my texting screen. I sent Jill a screen-shot of my texting screen via e-mail and she too was surprised that the camera icon was not there. She sent me a text of her screen shot which I never received.
When I finally had plenty of time on my hands with nothing to do and nowhere to go [read: SNOW DAY], I sat down with my beloved iPhone 4 and my laptop. I updated the iTunes, and then updated the operating system. Now, before you get the idea that I am some iPhone expert with a side of technological genius, you should know that I AM NOT. 
The truth is I know JUST ENOUGH to be dangerous.
So, after I updated everything I knew to update, I consulted my friend, Google.
Y'all I LOVE the Google.
Just as I expected, Google suggested that I update the operating system and then try an iPhone hard reset. So, I did the hard reset and was surprised that the camera icon was STILL NOT THERE.
With everything in me, I fought the urge. The urge to say "Who cares that the camera icon is not showing up and who cares that I cannot send or receive a picture text." If you know me and my impatient self, you know that the urge lasted about 2.7 seconds before I lost my mind, googled AT&T and made the first call because I am of the opinion that if something does not work properly it should be discarded.
Me and my iPhone are way too close for that, so, I grabbed a Dr. Pepper, a pencil, a notepad, and my cordless phone.
The first call was answered by a really sweet gal who quite possibly hailed from India. After ELEVEN requests to be transferred TO SOMEONE WHO CAN UNDERSTAND ME PLEASE! she finally got the message and transferred me to her manager who sounded as if he could have been her brother. The difference is, he could actually understand AND comprehend what I was saying to him. As he was "waiting for my information to come up" I engaged him in some small talk and casually asked him where he was located. He responded to me saying, "He wasn't allowed to disclose that information" offering instead to give me his full name for reference. Afterwards, he added, "All I can tell you is that I am located on the East side.
Um, East side of what?
The Equator.
Asia?
The Golden Gate Bridge?
What?
We bonded over the next forty-six minutes before he decided to "transfer me to the next level of technological because he has exhausted all possibility."
Thank you. And amen.
That call turned into the next call as he transferred me to an Apple technician, this time, a gal located in Oregon who spoke perfect English.
YES!
Now. Here's where things got serious.
I say that because "Oregon gal" talked me through some secret back-up of my iPhone just before talking me into pulling the plug on it.
Somewhere between telling me that ALL Apple employees are located in the US (Bless you, Steve Jobs!) and discussing our mutual fondness addictions to Words With Friends, I pulled the plug on my beloved iPhone 4 and restored it to its factory settings.
*Big sigh*
I held my breath and went to the texting screen and voila! THE CAMERA ICON WAS THERE!
SCORE!
She talked me through restoring from the back-up and we said our goodbyes.
I had to take a break so I could feed the children, get the blood circulating back in my butt, and take a bathroom break catch up my Words With Friends plays, and after all that was said and done, I sat down on the couch and went to my texting screen.
Which is the point at which I discovered the camera icon was on the lamb again.
SO.
I located my cordless phone, mustered up what little bit of patience I could find, dialed 1800myiphone and bonded with yet another Apple tech. Another sweet ENGLISH speaking gal from Oregon. What she explained to me made perfect sense. When first Oregon gal had me restore from the back-up, my beloved iPhone returned to the same state it was in before the initial call which means the camera icon went away again. After spending 78 minutes on the phone, we went through the same process, except this time, we did not restore, opting instead to sync each individual section of my phone individually – pictures, contacts, apps, and music.
This time, the camera icon stayed BUT my calendar had to go and show itself. As of this writing, it is somewhere out in cyberspace, along with my notes, the info on my period tracker, my weather locations, my shortcuts, and my e-mail and they are apparently having too much fun to return to their former lives. I've mourned the loss, but I'm glad my phone works and operates as it should.
SO. If your camera icon ever comes up missing from your phone, you should save yourself two hours and twelve minutes and just call me because I can walk you through the process like a pro.
Or at least like an English speaking gal from Oregon.
That's what I learned this week. That, and I know just enough to be dangerous.
What did YOU learn this week?
——
You can read the long detailed version of rules here, or follow these easy steps.
1. Any time this week, publish your What I Learned This Week post on your blog. and spread the news to your bloggy friends so more people will join in on the fun.
2. Within that post, please mention the What I Learned This Week carnival and link to this post here at From Inmates To Playdates.
3. Then link up with the Mr. Linky below.
4. Visit the other participants and see what they learned this week. Then leave a comment because comments are fun!