Just in case you were wondering, I still have a hacking cough.
I haven't coughed up a lung, but I still might. As of this writing, my lungs are still intact as far as I can tell, but I'll keep you posted on that because the way I'm hacking, things could change in a hot minute.
We are gearing up for another snow-storm that is due to hit here in West Virginia on Friday. You cannot imagine my frustration about that. We have seen more than our fair share of snow and ice, and as of last Thursday, our school district logged the fifth snow day of the year. Since this is the third week of January, we can probably expect several more. And as is the case anytime a storm is announced, the grocery store at the end of our road will be a chaotic mess tomorrow, so I must remember to stop for Dr. Pepper before the crazies show up to grab a loaf of bread, a gallon of milk and the countless other things they must stock up on because "y'all a storm is coming."
I do not like inclimate weather which is crazy because I live on a hill-top in West Virginia where we have hundred-degree-summers and below-zero-winters. I am a person who likes to be comfortable at all times (gasp!) and so me and the cold weather are not friends. I absolutely hate to bundle up in a big, bulky coat, only to have a crazy fit in the car minutes later because I am sweaty. Then, in an attempt to manage the steering wheel, the coat and two kids hollerin' from the backseat, I become aggravated.
Which explains how I end up being a hot mess when it's twelve degrees outside. 
A few days ago, I received a belated Christmas gift in the mail. My sister-in-law drew my name for Christmas and after sending the first gift back because it wasn't what she thought it would be, she ordered the perfect gift for me.
I opened the box to find these: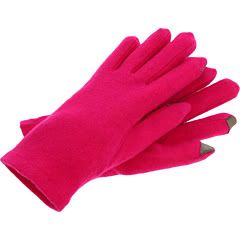 Only mine are black.
At first, I was all, "Just what I need. Another pair of black gloves." And just after the words flew off my tongue, I noticed something on the finger: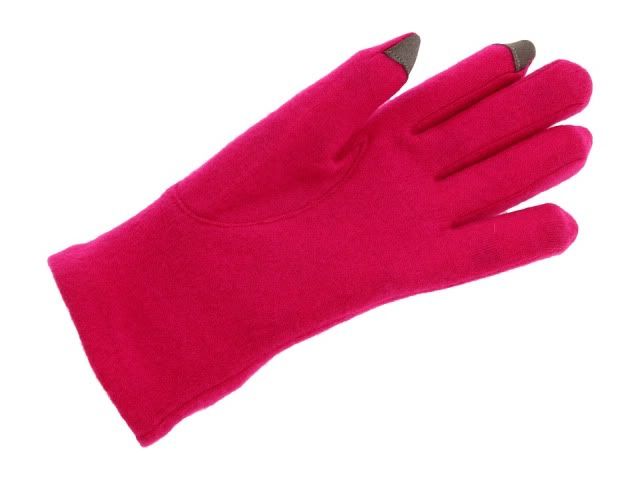 The gloves are touch screen friendly which means that I can navigate my beloved iPhone while keeping my fingers warm and toasty. And it's times like this that I think to myself, 'Why didn't I think of that?' Because folks, these gloves are pure genius for anyone who uses their beloved iPhone constantly as much as I do.
Genius I tell you. And this pair of black gloves for me!
Visit THAT family for things that might Work For You.