This sweet boy: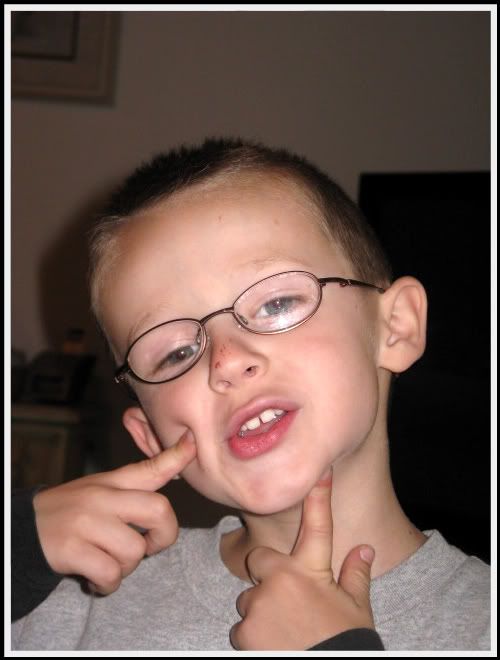 loves Fruit Loops cereal

is a fast runner

has an extra tooth

stands 46 inches tall and weighs 46 pounds

wears glasses (and has since he was three)

has more Lightning McQueen cars than any one child needs

wrestles with daddy any chance he gets

has a love for shoes

would rather be outside

is sleeping in his brother's bottom bunk tonight

has a nut and egg allergy

wears a size 11 1/2 shoe

operates the TiVo like a pro

proudly climbs to the highest point of any piece of furniture when no one is watching

hates broccoli and peas

has a knack for making himself gag (and possibly puke) when eating broccoli or peas

is a good back-scratcher when he wants to be

shifts gears in the Jeep when he rides in the front seat

weighed 10 pounds 5 ounces at birth

received a red Mario Brothers DSI XL for Christmas 

loves stuffed animals more than any other toy

names each and every one of his stuffed animals

watches Tom & Jerry daily

will pick McDonalds every. single. time.

can count to 100

likes brown sugar and "cimmanum" pop tarts best

has an over-active imagination

strings toothpaste from one end of the bathroom to the other in a matter of minutes

enjoys playing with his older brother

snuggles with his mama daily

always chooses strawberry syrup at iHop

has really good manners

can't wait to be six

just like Bounty, he's the quicker picker upper

would rather be the line leader at school than the flag holder

crawls in bed with me when McDaddy is out of town

orders like a big boy at restaurants

will start Kindergarten in the fall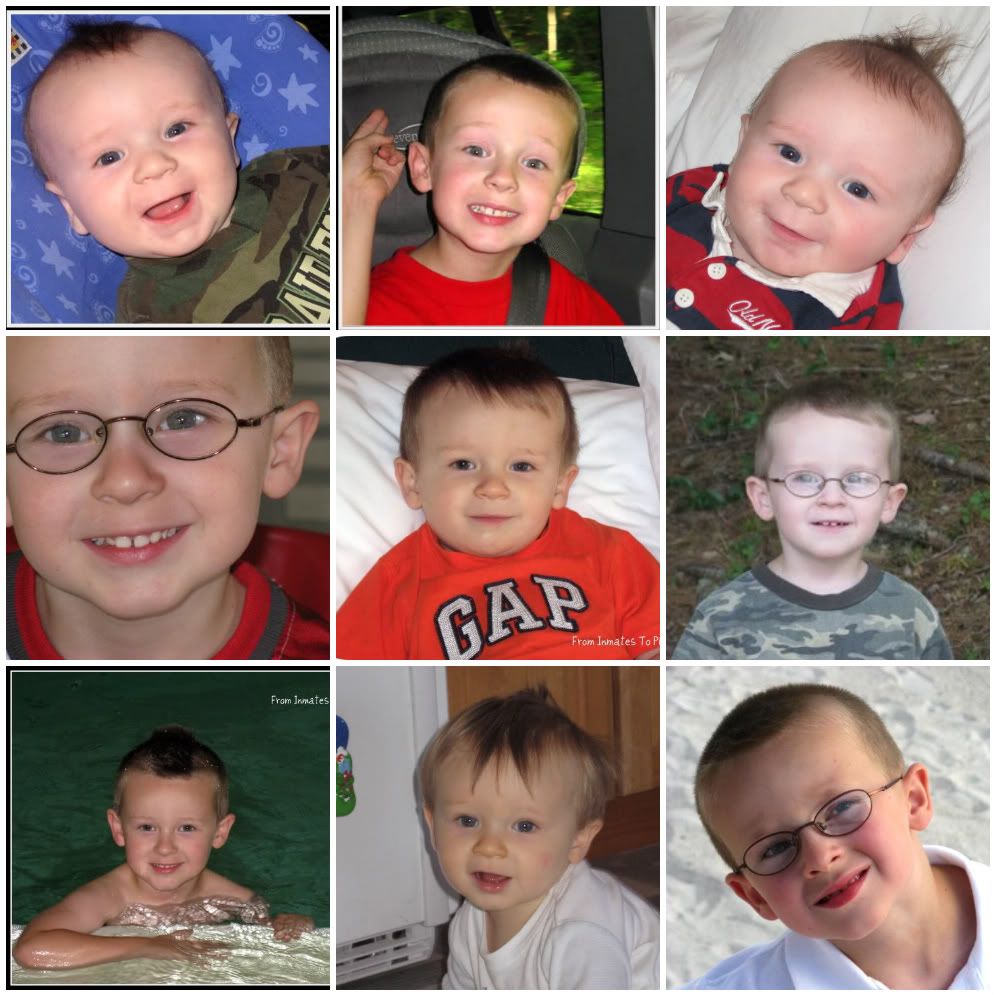 And makes me smile daily.