This might possibly be the most difficult You Capture post of all time. I say that because I have so many favorites it will be tough to select just a few.
I'll do my best to keep this short and sweet.
And speaking of sweet… My favorite sweet treat this holiday season happens to be calling my name from the kitchen counter. If you'd like to have a piece of white chocolate heavenly crunch, you can head over here for the recipe. While it is my favorite, it is certainly not a favorite of my hips.
Here are some of my favorites from the McFamily Christmas Extravaganza of 2010.
My favorite gifts under the Christmas tree.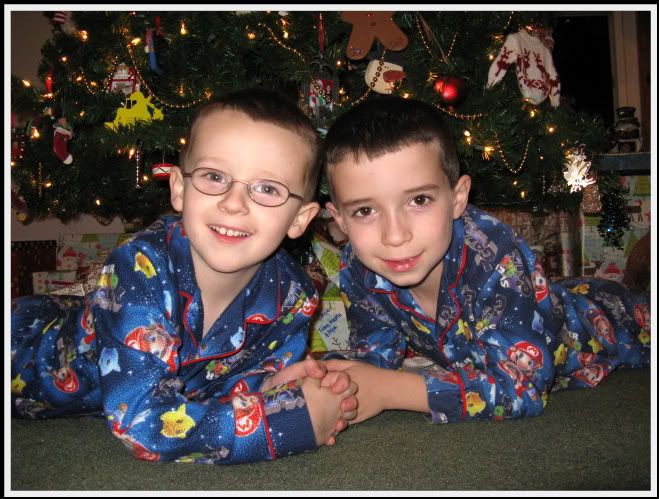 One of my favorite moments of Christmas. Headed to the living room to see what Santa left for two sweet boys who were very, very good. [Please ignore the bolt of fabric and mop behind the ladder.]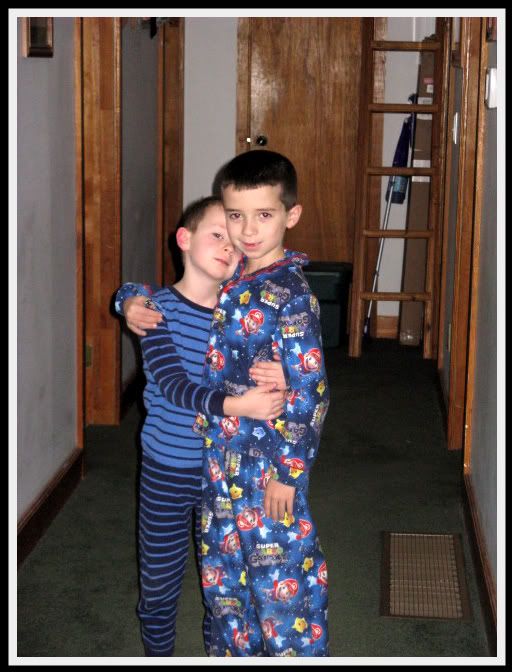 My dining-room table snowman ensemble.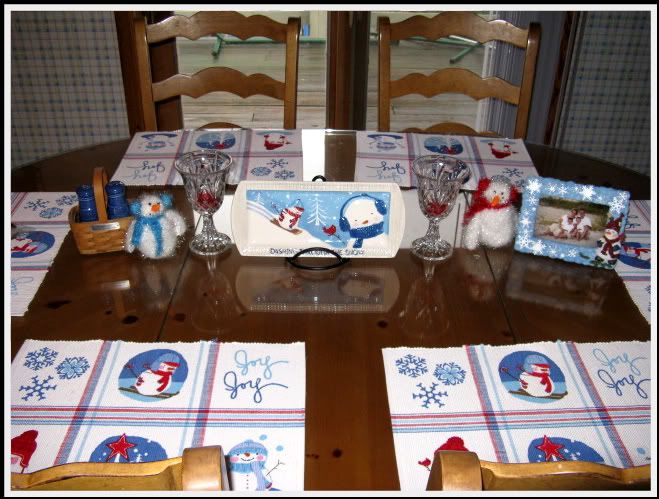 My sweet boys with their favorite Sonic Characters wearing their new favorite shirts.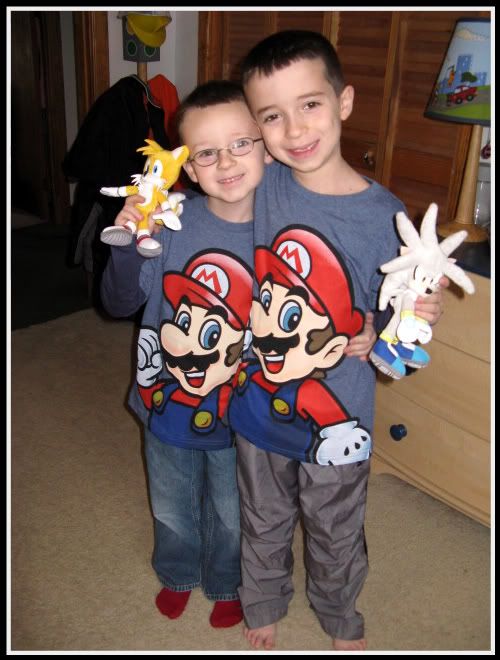 The favorite gifts of the day – The DSI XL.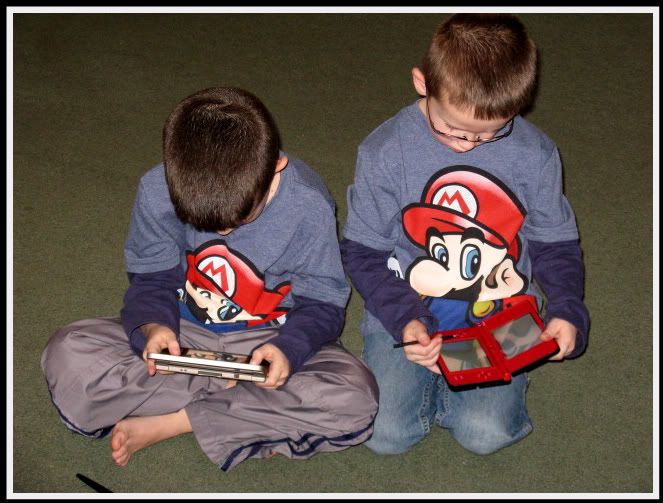 My nephew's favorite basketball player on a t-shirt. When he opened this he actually said, "Julie, you have great taste in clothes!" I'd be lying if I said that his comment didn't make me smile.
Spending part of Christmas with my 75-year old granny was among my favorite memories.
I am a blessed girl.
For more holiday favorites visit You Capture.