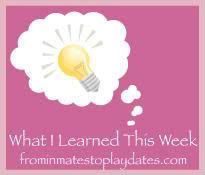 I have very little patience.
Which is very funny because McDaddy wrote the book on patience.
In the past week, my patience has been tested.
And then tested some more.
I learned a lot in the process and I thought this would be as good a place as any to share it with you, my wonderful readers.
All nine of you.
In the words of Simon Cowell, off we go.
1. When returning a pair of shoes to the Finish Line that you purchased WITH CASH, you should know that the clerks must keep $200. in the register at all times which means that if you are returning a pair of shoes for $74.99 and there have been no cash transactions made that day, you WILL NOT be given your money back unless and until there is at least $280. in the register.
2. When the clerk at the Finish Line tells you he cannot refund your money because he has to keep $200. in his register and starts rambling on about a corporate policy, there is a good chance you will murmur something about never stepping foot in their store ever again… until it dawns on you that you must return to the store later in the day to have your money refunded.
3. If you order a custom rocking chair and are told that it will be delivered in 6-8 weeks, you should fully expect to have the chair in your possession within 6-8 weeks. On the off chance that you call the furniture store at 8 weeks and 3 days, you should not settle for the response, "We expect it to be delivered any day." Rather, you should insist that crazy clerk guy call the warehouse to inquire about the chair, because it is likely that you will lose your ever-lovin-mind when you call back at 10 weeks and 3 days, only to find out that the chair was shipped FROM the warehouse TO the furniture store five weeks ago and apparently the chair has been hanging out in the back of an 18-wheeler touring the country since that time.
And some useless information random things I learned this week that have nothing to do with my patience level…
1. Albert Einstein was Time Magazine's person of the Century in 1999.
2. When you are a tad bit amused that this white chocolate heaven crunch is like a solid sheet of ice once it cools and hardens on wax paper, you should NOT pick it up and hold it above your head to show McDaddy how cool it looks because there is a good chance the end will break off and crash to the floor.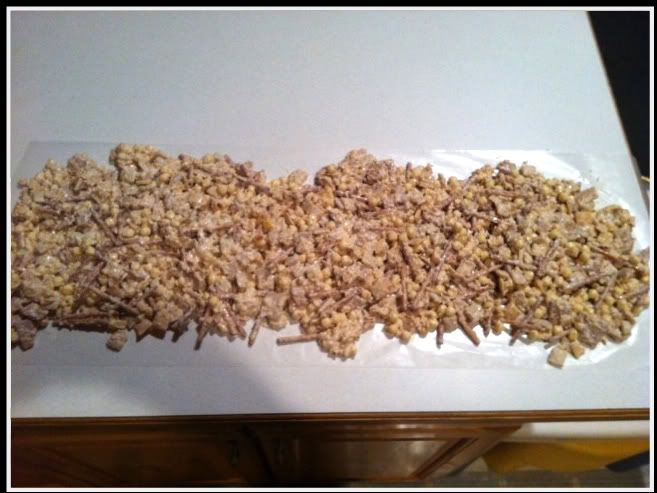 3. Based on a poll from iVillage most women would rather sleep than do the wild-monkey dance with their husbands.
4. The new season of American Idol begins on January 19th.
5. The jokers at Mattel have manufactured both the Lingerie Barbie, AND the french maid Barbie. They have not however manufactured Sunday School Barbie.
——–
What did YOU learn this week?
You can read the long detailed version of rules here, or follow these easy steps.
1. Any time this week, publish your What I Learned This Week post on your blog. AND, if you could, spread the word to your bloggy friends so more people will LINK UP for pete's sake.
2. Within that post, please mention the What I Learned This Week carnival and link to this post here at From Inmates To Playdates.
3. Then link up with the Mr. Linky below and give a shout out about it on facebook or twitter.
4. Visit the other participants and see what they learned this week. Then leave a comment because comments are fun!