In case you're wondering, I feel like my head my explode at any moment. On top of that my nose is raw from wiping it approximately 4,821 times today.
Give or take two or three.
Plus, I've been preparing breathing treatments for Alex all day because he must have been on the same train with me. To top the party off, I picked up a fever blister too. Yessir, we know how to party up in here!
Because we have friends at church that we'd like to keep, I kept Alex home from church last night. I got my laundry caught up and  made 5 dozen cookies for the annual cookie exchange hosted by my friend Becky.
The cookie exchange is always a stressful event for me. First of all, there is the whole find a recipe, try it, submit it before the deadline deal or face getting the ax from the cookie exchange Nazi, Becky. Combine that with the fact that the winner gets a crown, and it quickly becomes a stress-filled mess for me. When all I really want to do is make friends and influence people, I literally end up wondering where I went wrong in the cookie exchange planning process.
Last week, I scoured two of my favorite cookbooks and got down to cookie exchange business.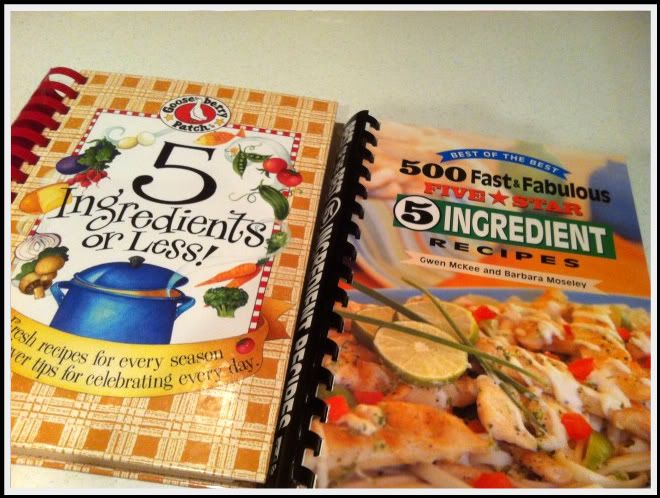 I know what you're thinking.
You're thinking that my lack of cooking skills are delicately reflected in my choice of cookbooks. You could not be further from the truth. My lack of cooking experience has nothing to do with these cookbooks, rather, the cookbooks are my favorite because I have a short attention span and find it hard to keep up with any recipe that has more than five ingredients doesn't fit my three cooking qualifications.
But if I'm being honest, the words Julie and the word fail-proof in the same kitchen sentence is pretty much laughable. Even when using five ingredients.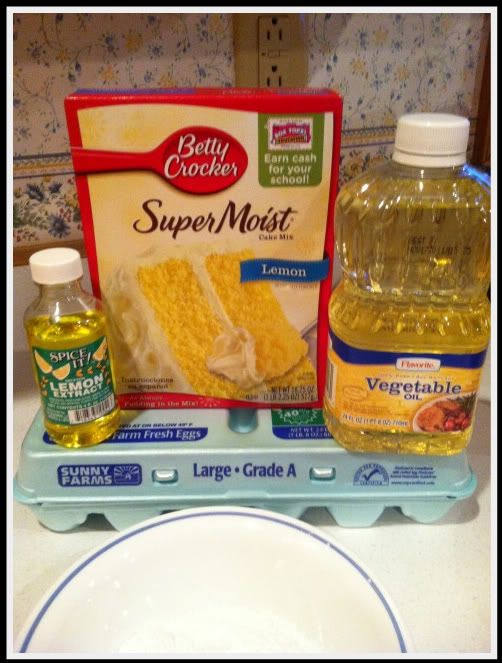 I looked at several recipes online that looked promising (and by promising, I mean worthy of the crown!) until I realized the recipe called for egg-whites. As promising as they might have been, I don't have an egg white seperator. So, I kept searching. I happened onto a five-ingredient cookie that included 3/4 cup of fresh potato chips.
During one of our three snow days this past week, I spent a couple of hours baking the potato chip cookie, and a chewy lemon cookie. I threw the potato chip cookies in the traash and settled on the lemon chewies.
Lemon Chewies
1 box lemon cake mix
2 eggs
1/3 cup vegetable oil
1 teaspoon vanilla extract
1/3 cup confectioners' sugar
Preheat oven to 375 degrees. Mix cake mix with eggs, oil, and lemon extract until well blended. Drop dough by teaspoonfuls into a bowl of confectioners' sugar. Roll them around until they're lightly covered. Place on an ungreased cookie sheet. Bake 6-9 minutes, till golden.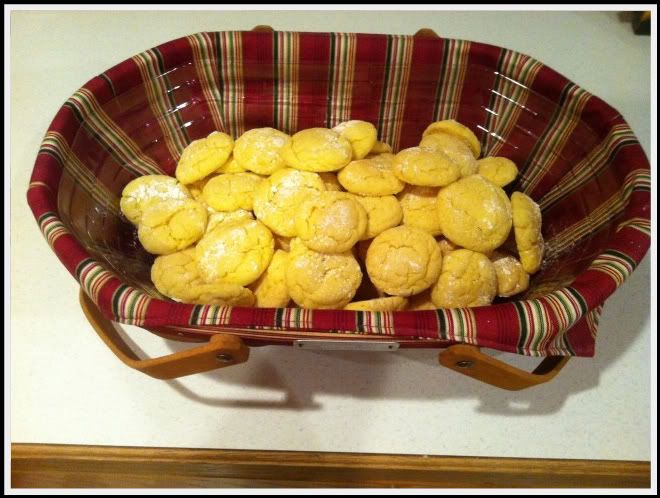 Place 5 dozen cookies in Longaberger basket and hope like heck you win the crown this year.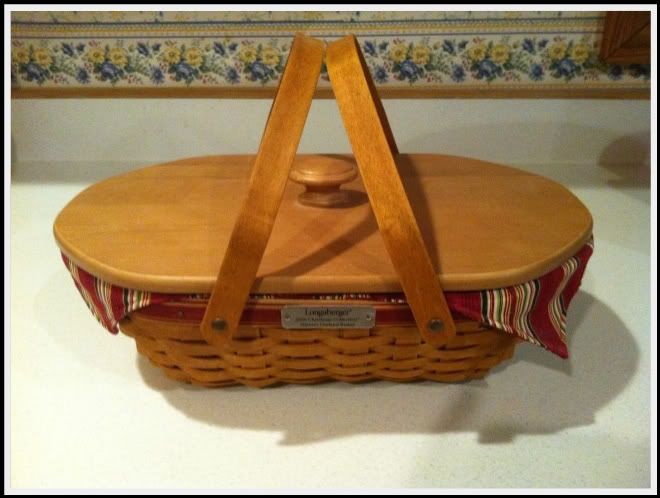 Wish me and my 5 ingredient cookie luck, folks.