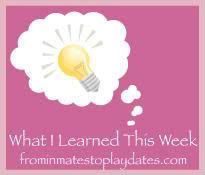 If you're a regular around here, you know I was involved in some pretty important business last night. In at attempt to win the cookie exchange crown and 2010 title, I prepared five dozen lemon chewy cookies to participate in a cookie exchange.
Just have a look at all this [unfocused] cookie goodness.
Upon arriving at Becky's house, I scanned the cookie competition. I was shocked to see another lemon cookie directly across the table from my lemon cookie. Upon closer inspection of the recipe, I discovered that the other lemon cookie was the exact same recipe as my lemon cookie.
What are the friggin' chances? 
In a world of 4,939,217 different cookies, how is it that TWO women would make the same exact cookie. Especially seeing as one found the recipe in a cookbook and the other found the recipe online.
Seriously, WHAT ARE THE CHANCES?
Pretty good apparently.
In a flash I realized my 2010 cookie crown dreams were crushed.
Apparently I was all hyped up on sugar and aggravation because when I snapped this picture of the contenders and counted them, it dawned on me that I was missing two cookies.
After the votes were cast, counted, and certified, Jessie (along with her "Love These Bars") was declared the winner.
I was about to request a recount, but I got side-tracked by Becky's fancy potato things and I forgot all about it.
Then, I thought about mentioning the fact that Jessie actually bought a bar and not a cookie.
Not that I'm bitter or anything.
Then my friend Jill offered me another potato thing and once again I lost all train of thought.
So, this year I decided to be happy for Jessie.
And return next year with a vengence.
Here's what I learned:
1. I need to search beyond my cookbook collection for a REALLY good cookie.
2. Presenting my cookie in a Longaberger basket made no difference whatsoever.
3. After five years, I am probably out of my cooking league.
4. Two cookies made from the same recipe can taste totally different.
5. When attending a cookie exchange, one should wear a shirt or sweater with LOTS and LOTS of buttons on the off chance that a game is played that gives you two points for every button you are wearing.
6. There is a cookie recipe with THREE ingredients.
7. When tasting cookies for the purpose of voting, it is wise to pinch off bites of each cookie or else you will feel straight-up sick after the third cookie.
8. In fact, you should fast for three days so that your body can adequately digest the sugar involved with a cookie exchange.
——
What did YOU learn this week?
You can read the long detailed version of rules here, or follow these easy steps.
1. Any time this week, publish your What I Learned This Week post on your blog. AND, if you could, spread the word to your bloggy friends so more people will LINK UP for pete's sake.
2. Within that post, please mention the What I Learned This Week carnival and link to this post here at From Inmates To Playdates.
3. Then link up with the Mr. Linky below and give a shout out about it on facebook or twitter.
4. Visit the other participants and see what they learned this week. Then leave a comment because comments are fun!