A list of things straight from my brain, because that seems easiest.
1. The boys are in the floor battling Sonic the Hedgehog against Transformers. I love having boys and I love that they are awesome playmates.
2. Which reminds me that I could have called this blog 'From Inmates To Playmates' and probably doubled my traffic because of it.
3. My friend Becca over at Our Crazy Boys is redesigning my blog. If you pop in here (late at night) and find things awry, it's because she's trying out different colors and themes because 1. I am indecisive and 2. because I asked her to try several different kinds of configurations. I love my blog design, but I am looking forward to seeing what she comes up with.
Stay tuned.
4. My little family of four went to see "Yogi Bear" today. It was really cute and kept me interested which is more than I can say for Despicable Me. After the movie, McDaddy did doughnuts in the parking lot because we are still covered up in snow andice around here. I attempted to capture his antics on my iPhone, but apparently I still haven't figured out that you must push the button to START THE THING ROLLING.
I'm a dork.
5. Remember back in July when McDaddy's ENTIRE family travelled to Florida for his parent's 40th anniversary? We did a photo session on the beach and his sister and brother-in-law who own a photography business just put the finishing touches on the official McFamily photo. We all look fabulous… except for me. Not sure what kind of configuration my mouth is in, but from the look on Alex's face, it's a safe bet I had my claws in his shoulder daring him to move one single inch. Still, I love the picture.
I thought I might wait and do a big reveal of the family portrait but got ahead of myself and hit post before I could stop myself. McDaddy and his four siblings are in light blue. If your eyes are crossing trying to count kids, I'll save you the trouble. There are 15 kids all under the age of 8 in this picture.
6. Just after dark, we piled into our van, (along with my parents) to drive around our neighborhood to look at Christmas lights. All was going well until ten minutes into the ride two certain passengers began to holler out things like, "My legs are numb!" and "My bottom is hurting in this car seat!" and "Why can't we just go home?" I threatened them with bed and bodily harm if they didn't zip it and just enjoy the ride for goodness sakes.
7. A friend of mine posted on my Facebook wall that Maksim Chmerkovskiy has agreed to do the Ukranian version of "The Bachelor". I would be lying if I said I didn't think about it for two seconds. I would love to see the Ukraine this time of year (or whatever part of the year he'll be doing the show!) I should probably learn to spell his last name without going to Google first, huh?
8. The annual Gingerbread House decorating tradition is usually cause for aggravation around the McResidence. I was on the phone with my friend Becky when she mentioned she purchased a Wilton gingerbread house that was already put together. I secretly kicked myself in the rear for not splurging for the already put together one. For some reason, (I still haven't figured it out) the gingerbread house was not the big deal it has been in past years. I mean it still looks like it belongs on a street in the ghetto, but it was much more relaxing than previous years when I'd just as soon poke my eye out with a fork instead of trying to get the frame to stick together and stand up. I enjoyed watching the boys bring it to life.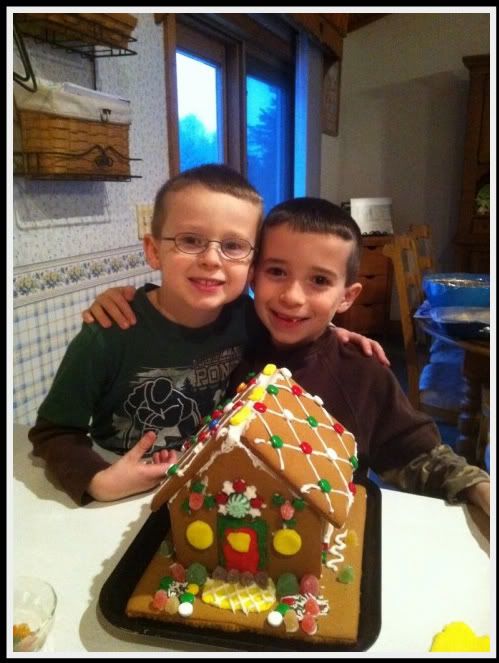 I especially love the Dr. Pepper 20 ounce bottle pop lid windows.
9. The camera on the iPhone 4 is FREAKIN' AWESOME! I couldn't believe the huge difference. PLUS, I can flip the camera and take a picture of myself while seeing what I'm snapping a picture of. AND, I can use the flip camera function to check my hair or look at a zit. PLUS, there's the whole FACETIME thing. Steve Jobs and his peeps really made some great improvements this time around AND the 4 is lightning fast! LOVE LOVE LOVE the 4! And yes, I realize I'm yelling.
10. I have an update on the Craftmaster chair I ordered on October 11th. It was shipped from the warehouse in North Carolina (just a state over from us!) on November 17th. It has apparently been touring the United States in the back of an 18-wheeler since that time and no one on the planet seemed at all concerned with the fact that it should have been delivered to me by December 2nd. You cannot imagine the fit I had when finding out this information. I WANT MY CHAIR.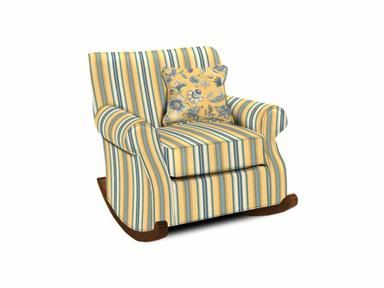 11. Just after deployment I started working on McDaddy with a new wedding ring campaign. I convinced him that our love is brighter and bigger than it was when we got married 12 years ago and that my wedding ring should be a reflection of our love. I upgraded and bought a new wedding ring in June. As of this writing, just six short months later, I am missing a diamond from the band. You cannot understand my aggravation with the situation, especially since I had it checked and cleaned the day before I lost the diamond.
12. And finally, I'd like to thank each of you who stop by here on a regular basis for a daily dose of crazy. I appreciate you so much and I hope you have a wonderful Chritmas holiday. From our family to yours, Merry Christmas!