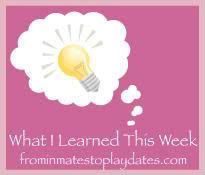 It's been one of those days.
I woke up a little gloomy because today marked the day that my baby turned five years old. FIVE! F-I-V-E! How in the heck is that even possible?
Stevie had a little dance party celebration behavior reward at his school this morning, and I had volunteered several weeks ago to make lemonade for the students participating in the reward. First thing this morning, I carted several plastic bags filled with cups and lemonade into the school and then had to round up the supplies to get it all mixed up. Thankfully, there is a great group of parent helpers at his school and so volunteering there is always fun.
As if that weren't enough, my left ear was in so much pain I couldn't think straight. Which implies that I actually think straight on normal days. On Friday, (or Thursday, or maybe even Wednesday, I REALLY CAN'T REMEMBER!), my ear started to hurt. It was the kind of hurt that suggested that perhaps a zit was on its way in.
Gross? Yes, I know.
By Saturday, my ear was red and swollen and hot and by Sunday, I couldn't even stand the phone touching it.
And folks, when your ear hurts so bad you can't stand to have the phone touch it, you know its a serious state of affairs.
I called my Doctor and he agreed to see me later in the day. By the time I arrived at the Doctor's office, my ear was throbbing. Plus, there is the whole issue of being weighed at the Doctor which I hate! I reminded my Doctor that I had this same problem with my right ear last year. He mentioned some sort of possible cartilage disease and then prescribed an antibiotic. I'm telling you people, I am the queen of medical malfunctions. If there's a rare disorder out there somewhere, I'll be the one to contract it.
To make an already crummy day even worse, I received a phone call informing me that my uncle's house was on fire. By the time I arrived on the scene, the house and its contents were a total loss. Seeing that sight put things in perspective for me. Suddenly, it no longer mattered that my ear was red, swollen, or hurting. My heart broke for him as I thought about all that he had lost. He had the clothes on his back and his truck with assorted tools in it. His dog and parrot perished in the fire and that was perhaps what upset him the most.
Here are just a few of the lessons I learned today.
1. When your house catches fire, the Red Cross will show up to provide emergency vouchers for lodging, food, and clothing.
2. When your five year old is celebrating his birthday, he will exclaim to every. single. person. he passes that he is now five years old.
3. When you have two external ear infections (in different ears) within the span of a year, your Doctor might mention some sort of rare disease that involves cartilage.
4. When you ask your medical Doctor if you are going to die at the hands of this rare ear cartilage disease, he will look at you as if you have lost your mind.
5. When your Doctor mentions a rare cartilage disease, you should probably not google it, because when you read this on a medical web-site, you will wonder how you will look when they remove half of your ear.
What happens depends on how quickly the infection is diagnosed and treated. If antibiotics are taken early on, full recovery is expected. In more advanced cases, when the infection involves the ear cartilage (chondritis), part of the ear may die and need to be surgically removed.
6. While researching external ear infection pain, you might also discover that there is a slight possibility that you might have TMJ.
7. The Robocalls are on my last nerve and the political candidates should know that my last nerve is stretched very thin, especially since I've accidentally answered the phone on my bad ear that is red and swollen.
And now it's time for you to share what YOU have learned this week.
You can read the long detailed version of rules here, or follow these easy steps.
1. Any time this week, publish your What I Learned This Week post on your blog.
2. Within that post, please mention the What I Learned This Week carnival and link to this post here at From Inmates To Playdates.
3. Then link up with the Mr. Linky below.
4. Then visit the other participants and see what they learned this week. Then leave a comment because comments are fun!