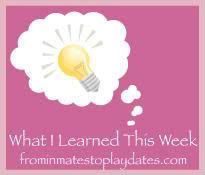 It's the Tuesday before Thanksgiving. It is also Thanksgiving break here in our school district which means NO ALARM CLOCK for the McFamily this week! And for that, I am seriously thankful.
Today, I completed Phase 2 of the annual McFamily Christmas Card project which means that all 16 boxes of cards have been signed and the address portion of my cards have been addressed. I am moving right along on the 2010 Christmas Card extravaganza and I hope to have them finished by Thanksgiving day. My Christmas shopping is a whole 'nother story that I won't get into just yet because Y'ALL, I need to get busy.
In between my visit to the loony bin and my attempt at knocking out my Christmas Card project for another year, I learned some things. And, because I am such a sweet gal, I thought I'd take this opportunity to share them.
1. When you consider the fact that people are losing loved ones daily, a cluttered kitchen counter is not really anything to stress about.
2. If you hold down the control button while clicking on a Facebook picture, the picture will open up in a new window and you won't have to spend time scrolling all the way back through the status updates each time you view a picture.
3. More than one of y'all hide chocolate in places like closets and behind healthy snacks in your cupboard.
4. Jermaine Jackson has a son named Jermagesty. (As a Princess, I find this simply amusing.)
5. In most cases, the DVR will only record shows that you tell it to record, SO, if you want to watch Skating With The Stars, you should program it into your Daily Docket.
6. If your seven year old tells you that his basketball team name is "Apeheads" there is a very good chance that he misunderstood his coach when she told them their team sponsor is "Apex." You might also want to hold off on calling the coach to voice your concern about the whole "Apeheads" team name.
7. If your child is invited to a birthday party at the inflatable jumping place, you should ask him to take his glasses off.
8 IF your child is invited to a birthday party at the inflatable jumping place, and you neglect to have him take his glasses off, and he BREAKS his glasses, you should not rush him to the mall to have his glasses fixed until you contact the place where you purchased the glasses, because they MIGHT still be under warranty and be fixed free of charge.
9. If you have five skids or pallets or whatever they are called of cinder block sitting in your [sloped] yard, you should know that it is totally possible for the shrink wrap to give way and the skid or pallet or whatever it is called to tumble over and onto your driveway landing just inches away from your van.
10. There are a lot of people Googling "cute Christmas letters" this week. WHICH I have also finished for the year.
How about you? What did you learn this week?
——
You can read the long detailed version of rules here, or follow these easy steps.
1. Any time this week, publish your What I Learned This Week post on your blog.
2. Within that post, please mention the What I Learned This Week carnival and link to this post here at From Inmates To Playdates.
3. Then link up with the Mr. Linky below.
4. Then visit the other participants and see what they learned this week. Then leave a comment because comments are fun!