Five years ago today, McDaddy and I were a bit excited about a little something we had going on.
We were about to become parents for the second (and final, as far as we know) time.
I have always been the type that records everything. When I'm pregnant however, my OCD kicks into high higher gear and for some unknown reason I record practically every second of my pregnancy. As I sit here five years later, it's hard to remember every single detail, so I'm glad I have the scrapbooks to refer to. Especially when I'm sitting here trying to write a blog post.
What I will never forget though, is this sweet face.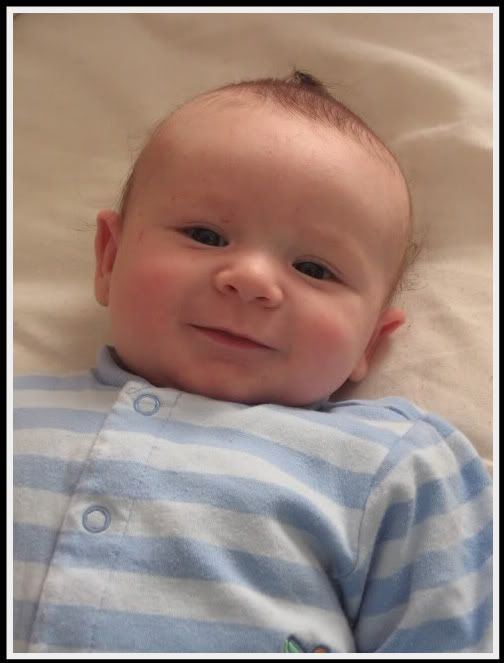 Five years ago today,
on Tuesday, November 1st, I arrived at the hospital at 6:30 AM for a scheduled C-Section, six days before your due date.
you were brought into the world on that day at 11:29 AM
I had a three-year-old at home who couldn't wait to be a big brother.
I was much more relaxed about having a new baby than I was the first time around.
I could have never known that I was about to give birth to a little boy with a stubborn streak that matched his mama's.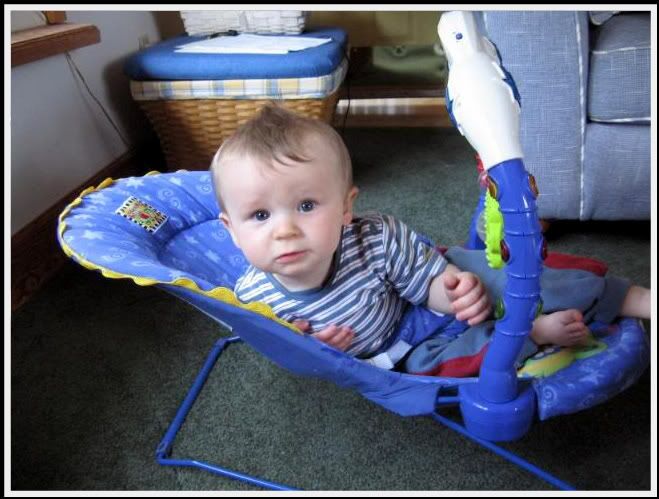 I was giving myself insulin injections twice a day because I was diagnosed with gestational diabetes a few weeks earlier.
you weighed in at ten pounds, five ounces.
the nurses in the labor / delivery hall nicknamed you "King" because you were such a big baby boy.
you weighed more than a set of twins that were born on the same day.
I fell in love with your precious face.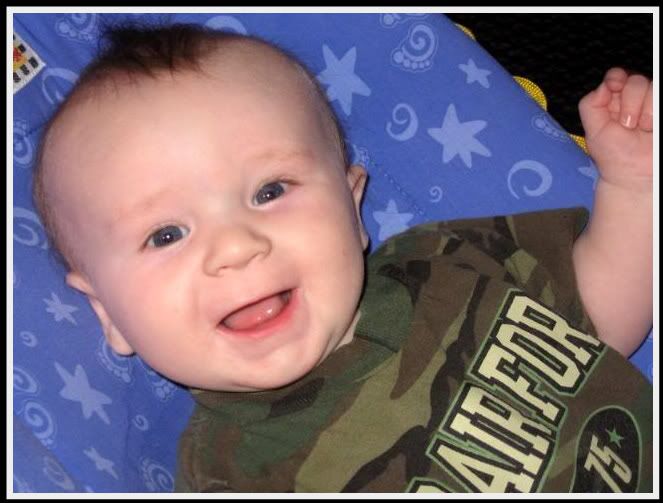 I was ready to be a mother of two sons.
You had lots of visitors at the hospital to meet you.
I had no idea you and your brother would be such great friends.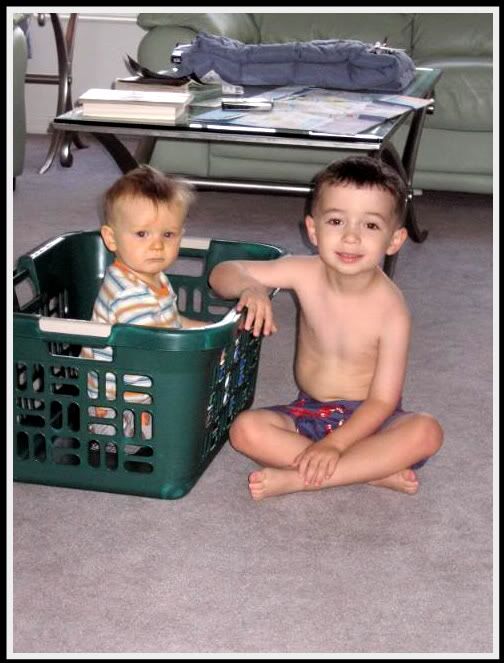 I was so excited to bring my new baby boy home.
TODAY,
I cannot believe you  are five years old.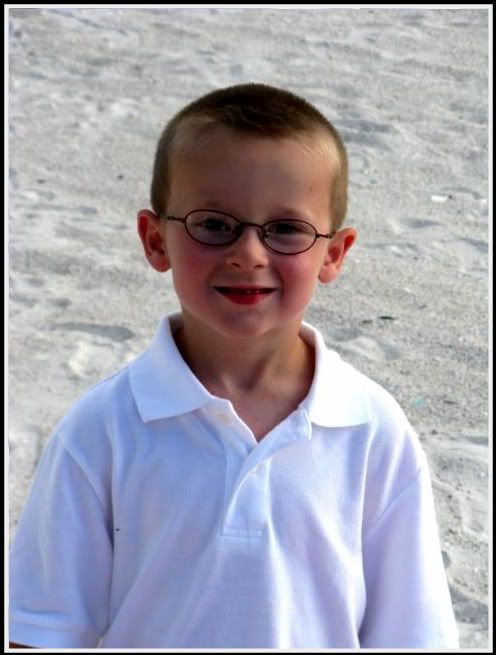 You have requested hotdogs and a cookie cake for your birthday dinner.
You are a sweet, lovable, funny little boy.
You can write your name, spell both your first and last name, count to ten in Spanish, and ride a bike.
We are having breakfast at iHop because that is your favorite place to eat. You will no doubt have a silly face pancake slathered in strawberry syrup.
(and everyday) You are a really cool kid.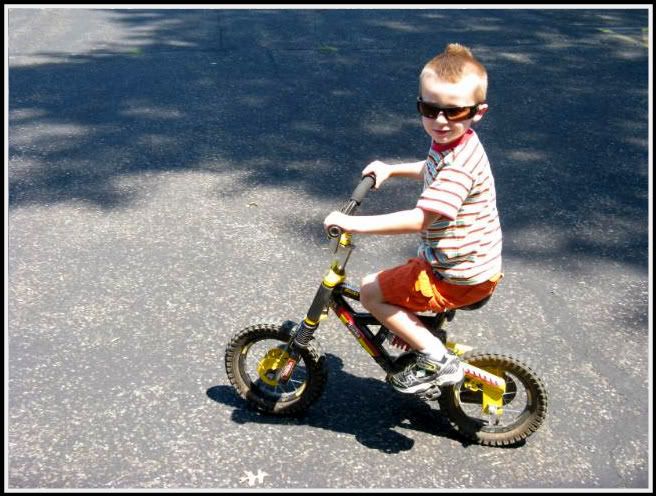 Happy Birthday, sweet boy!
I love you very much and I hope you make good on your promise to "still cuddle with me when you turn five!"