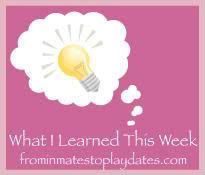 It's time for another award-winning edition of What I Learned This Week.
Not that I've ever actually won any awards, but shoot, in today's world of cyber awards anything, and I mean ANYTHING is possible.
After all, who would have thought when I first started this blog back in November, 2008, that less than two years later, I'd actually have more than two people (McDaddy and my mother-in-law) who actually come back here day after day to read my mindless rambling. I so appreciate all eight of y'all who pop in daily for a daily dose of crazy.
My crazy flag flies high some days.
In between the bouts of crazy, I learned a few things this week. I'm thinking this rainy day calls for some assistance from the list.
1. When you have the gut feeling that your sweet boys should not be running around like crazy people in the night air at the weekly Scout Meeting, you should by all means follow your intuition and settle them down or else you'll be preparing a nebulizer treatment a short hour later.
2. When purchasing furniture, choice of fabric can make a big difference in the price.
As is always the case, I can look at 300 pieces of fabric on the wall of fabric fame and pick out the most expensive sample every. single. time.
3. Lady GagGag's mother grew up in West Virginia. Her granny still lives here.
4. Getting out of bed even five minutes later than our normal 6:42 am can wreak havoc on the morning routine. Ten minutes pretty much ruins the routine.
5. Arbonne NutriMinC RE9 Face Corrective Eye Creme is a mouth-full. It is also a great eye-cream if you find yourself staying up way too late playing Words With Friends sportin' some dark circles under your eyes.
6. The Rite Aid has some great deals this week. I got vitamins and mascara both for buy one – get one half off. Plus, all their fall decor is 50% off if you have their special card.
7. I hate special cards but I love a good deal.
8. Angela Thomas' new book is really good. I'll have a review coming up in the next few days.
9. I've learned that both Bath-N-Body stores in my area are sold plum out of their cute little glow-in-the-dark pumpkin pump sweet cinnamon pumpkin gentle foaming soap. That makes me very sad because I used some at a friend's house this weekend and it smells divine.
And just take a look at this cute bottle.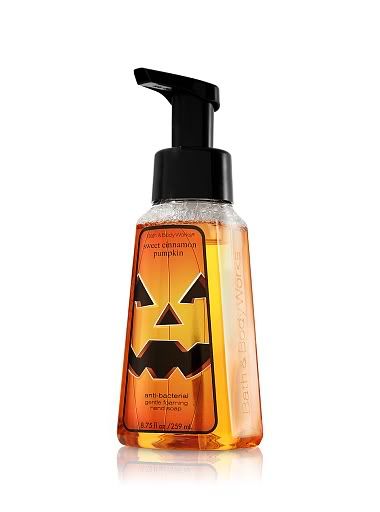 As a result, I've got another thing on my to-do list now and I guess it will stay there until I track some of this stuff down because once something gets in my head, its hard to let it go.
The crazy gets the best of me sometimes.
——
Share what YOU have learned this week. Here are the WILTW rules.
1. Any time this week, publish your What I Learned This Week post on your blog.
2. Within that post, please mention the What I Learned This Week carnival and link to this post here at FITP.
3. Then link up with the Mr. Linky below.
4. Then visit the other participants and see what they learned this week. Then leave a comment because everybody loves comments!
—–