After months and months of 412 degree temperatures, you cannot imagine how happy I am to welcome fall to wild, wonderful hills of West Virginia.
Y'all. Mornings are chilly and evenings are crisp. And I couldn't be happier.
Welcome to the McResidence. You'll have to pretend I already have a couple of pumpkins among the mix here on the porch.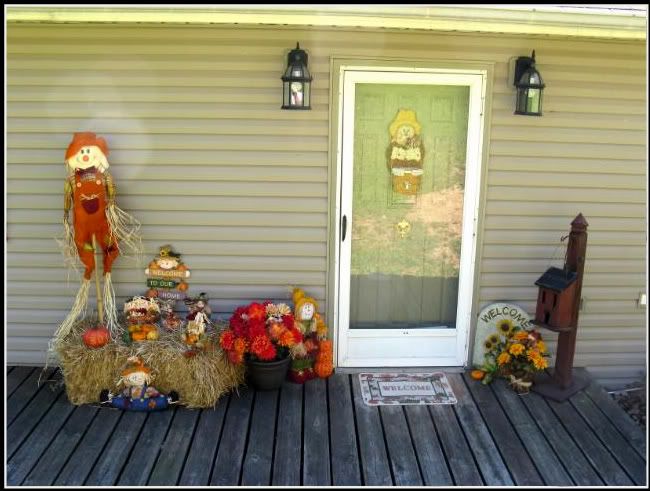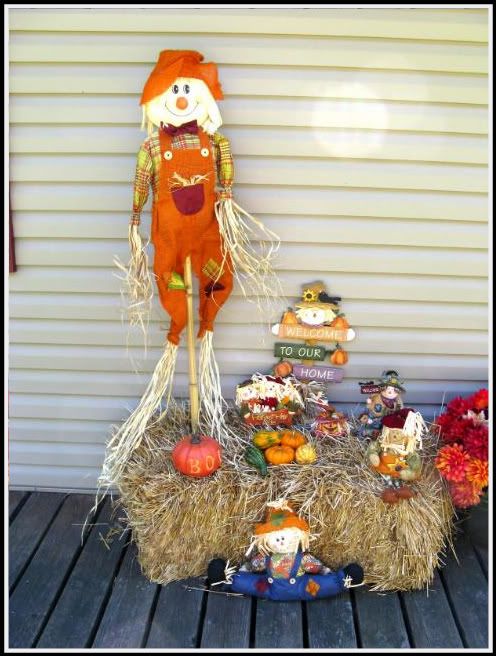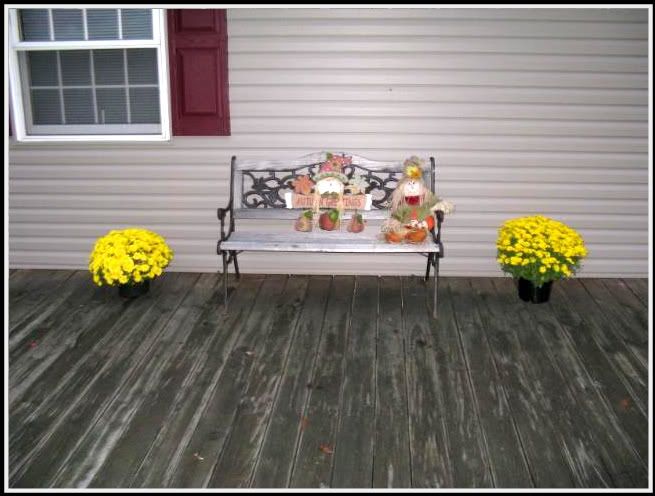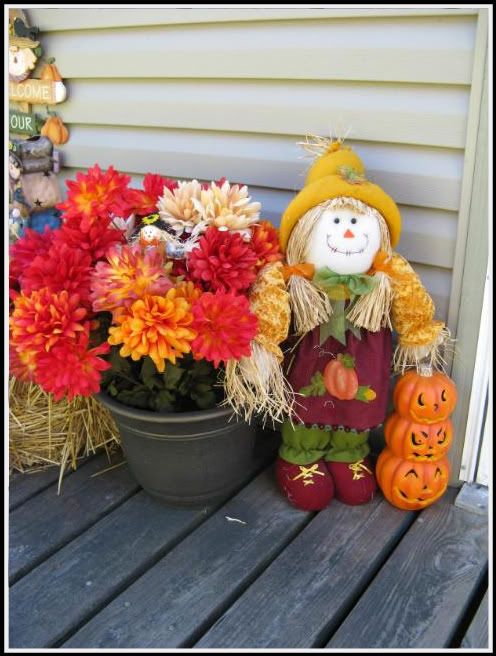 Come on in and have a look around.
I just put the finishing touches on my bay window which I am thinking would look better with a lighter colored table cloth.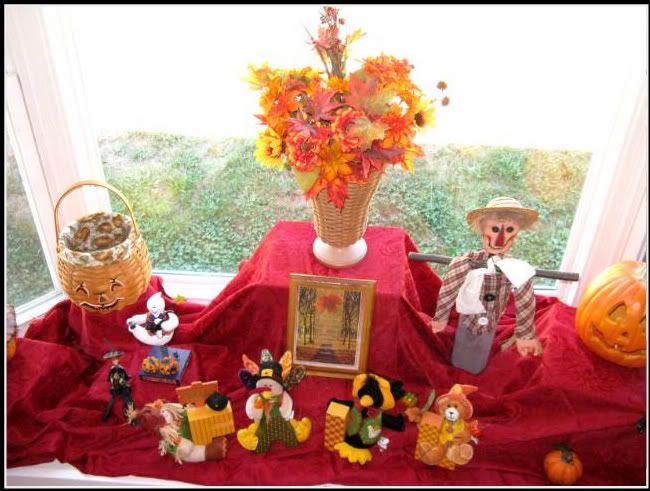 And here is a poorly lit picture of my dining room table before ironing the placemates, ahem.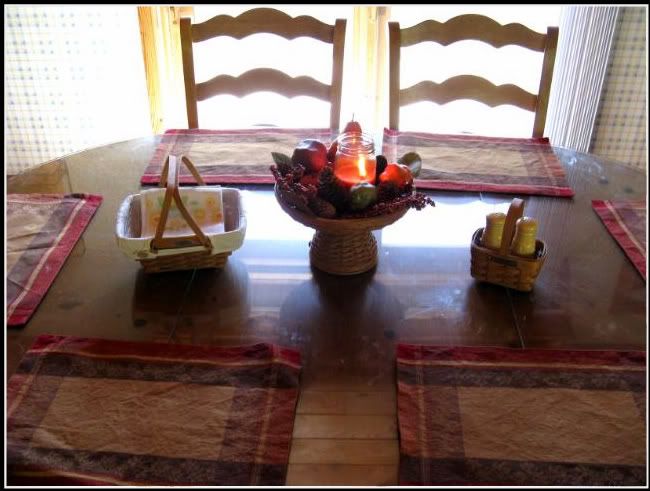 It's fall around here, y'all!
Yee Haw!
—–
This post is linked to The Cottage and The Inspired Room. Come join in on the fun!