Nothing makes me happier than being with my fellas, so, I was pretty excited when I heard that this week's challenge would be togetherness.
McDaddy and I are pretty fortunate that our boys get along very well (most days) and when Stevie is at school, Alex is like a lost ball in a field of weeds. He bugs the crap out of me asking what time it is counts down the minutes until his favorite playmate will be home to play superheroes and Wii with him.
We visited a small amusement park on Saturday and they had a wonderful time defeating enemies, giggling, and riding "big rides." This was a fun week.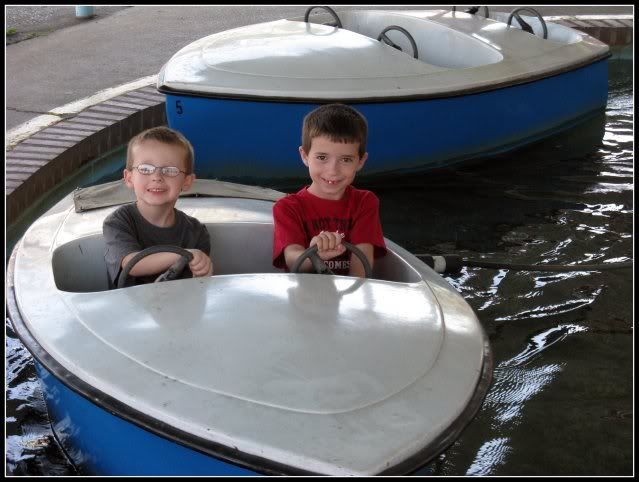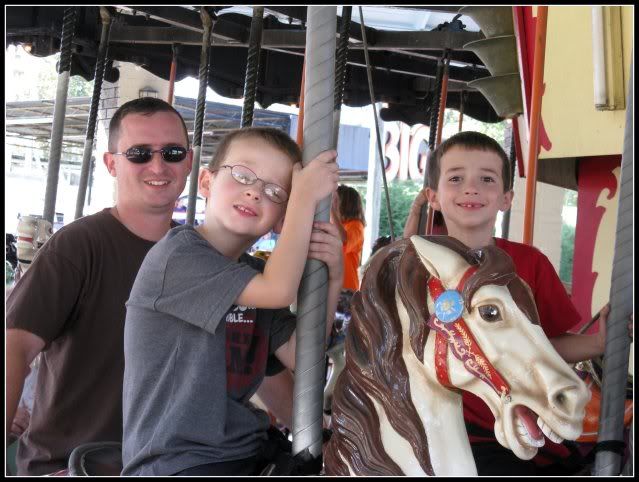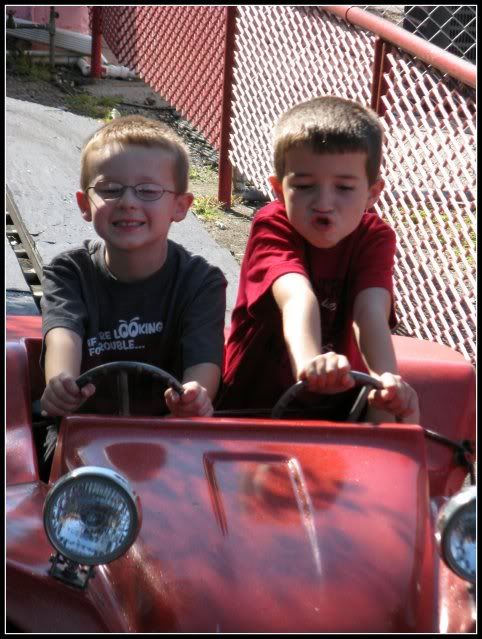 Even my mama and daddy had fun at the park.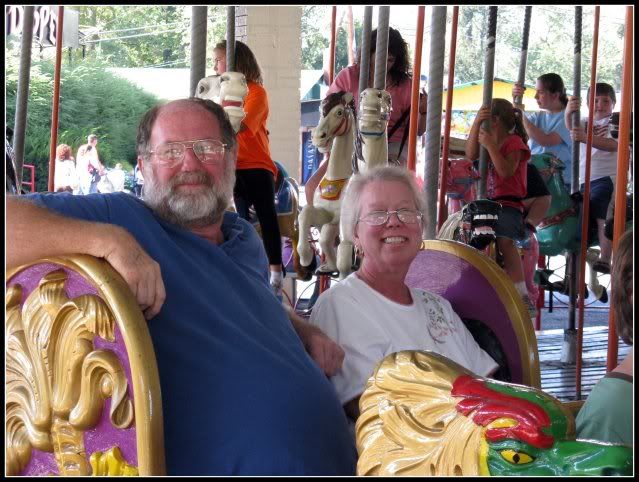 And speaking of togetherness, I followed these two fellers out the road on my way home from the gym yesterday.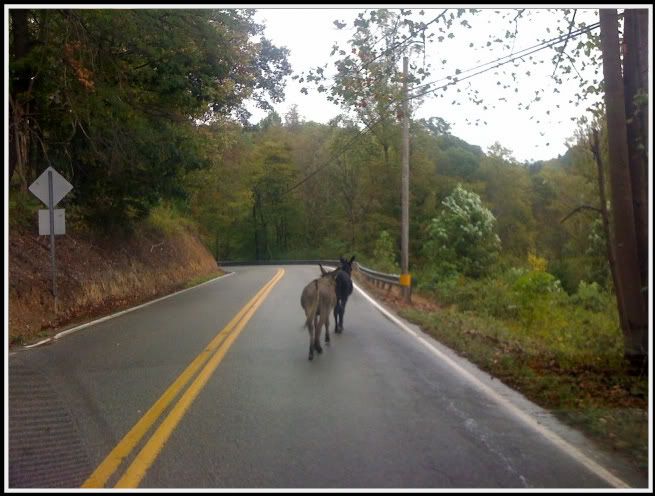 Togetherness at its finest.
For more You Capture posts visit I Should Be Folding Laundry.