I am sitting in my big, blue, bloggy chair watching Big Brother. It has been a long day spent mostly on the road from South Carolina to our home in West Virginia. I spent the day thinking about what I was doing one year ago today. There was the little matter of deployment and on this day one year ago, McDaddy returned home from his stint in Cuba.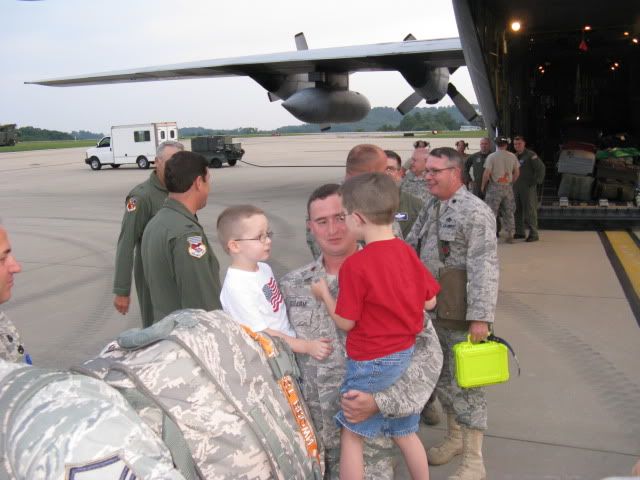 This summer has been so much different than last summer. And I am thrilled that we've been able to spend so much time together. What a difference a year makes.
We have been home approximately six hours and in that six hours, I have showered, bathed the boys, went to evening service at our church, washed and folded clothes, unpacked and repacked. In a matter of eight hours, I will again take my place in the ghettovan, er, Caravan passenger seat and in the words of Willie Nelson, I'll be "On The Road Again."
The boys and I are accompanying McDaddy on a short business trip and if I had any sense whatsoever, I would've done our last bit of  laundry before leaving Florida.
And speaking of Florida, ohmyword! I miss Florida. I miss the chaos. I miss McDaddy's family. And the pool.
McDaddy is the oldest of five kids and all of us (the siblings and their spouses) are close friends.
I feel blessed to be a part of their big, honkin' family and I enjoyed spending the week with them.
And just look at this view.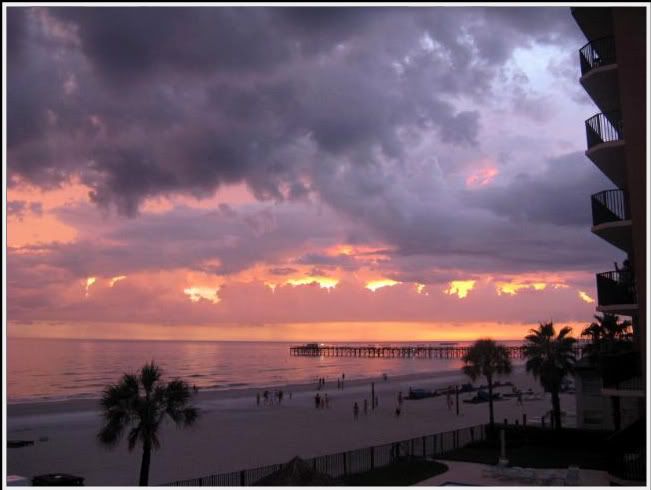 We have plans to return next year, but as we all know, a  lot can change in a year.
Happy Monday, y'all! And don't forget to link up to What I Learned This Week tomorrow!