I should start by saying there is a chance that you might file this post under useless information.
I would bet though that 82% of you will find it uniquely interesting, especially if you like strawberries.
Y'all know that my domestic prowess doesn't shine very often. And rarely ever in the kitchen.
When it does shine though, I feel like I have a responsibility to my faithful readers (all eight of you!) to share the information.
I say it all the time people, this blog is so much more than just cheap entertainment.
To start, you'll need a fresh basket of strawberries.
After washing and rinsing and whatever else you might do to your strawberries but just before cutting the stems, find a straw.
A normal size drinking straw.
Shove the straw up through the bottom of the strawberry, as seen in the horribly lit picture.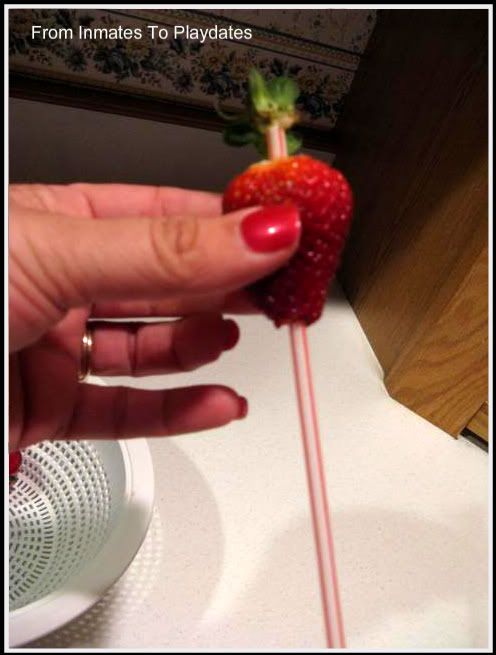 The straw will lift the leaves of the strawberry right through the middle and out the top.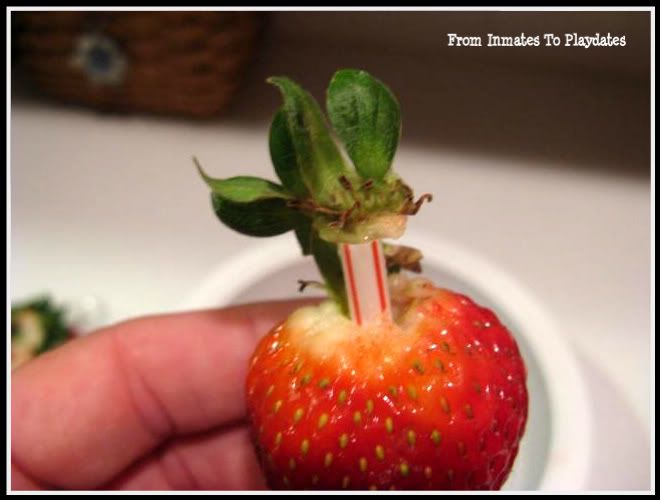 Leaving you with a hollow strawberry that you can cut, fill, or eat.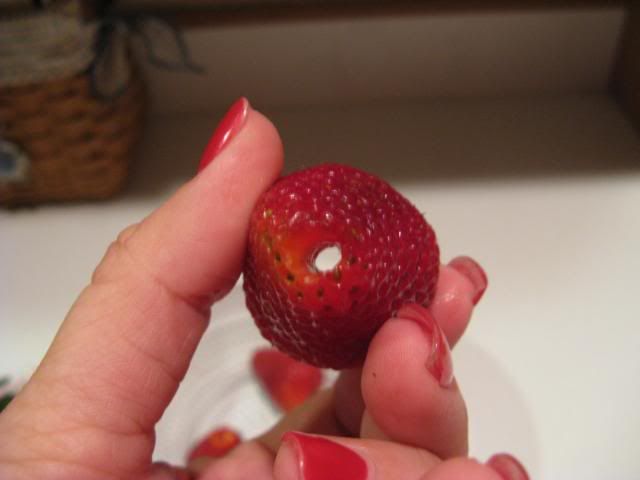 There you have it, uniquely interesting useless information.
You can say you heard it here first.
You can thank me later.