I am having a blast at the beach with McDaddy and his big honkin' family. We are spending lots of time in the pool, participating in a family shuffleboard tournament (which McDaddy and I were eliminated from just minutes ago), and the beach. Our dinners are being catered by a fabulous lady which I'll tell you more about in the near future and the kids are enjoying the time they are spending together.
Last night we got all gussied up and travelled about 1/4 mile down the beach for our family beach picture. This is just one of the 5,281 pictures that were shot in the hopes that just one (1!) will turn out without too much photoshopping or editing. Pictured in navy blue, are McDaddy's mama and daddy, along with their fifteen grandchildren -Madeline, Kalli, Brooke, Zachary, Mallory, Alex, Isaac, Kirklen, Annabelle, Gwen, Lydia, Noah, Kamme, Kessa, and Alex.
This picture makes me smile!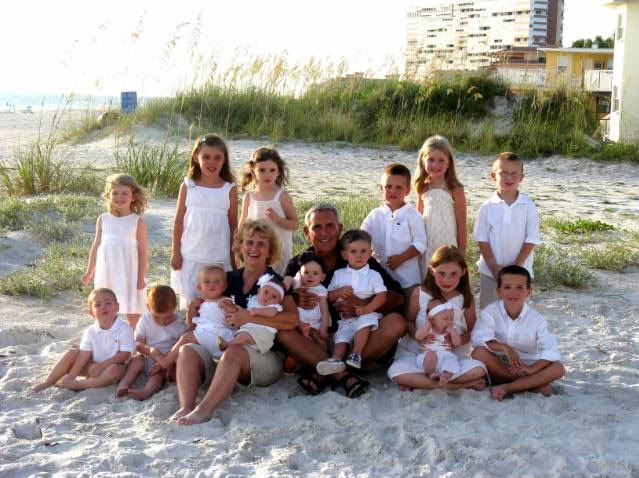 Wordless Wednesday is sponsored by 5 Minutes For Mom!