To: The Dynamic Duo
From: Your Mama
Date: June 1, 2010
RE: JUST SO YOU KNOW
Dear Boys,
I write to you each month in the hopes that someday you'll read my ramblings and know without a shadow of a doubt that I absolutely love being your mama. Sometimes I watch you play together and I am in awe that I had anything at all to do with bringing the two of you into the world. Knowing that I carried you in my belly and felt you move and kick and hiccup almost seems impossible now that you are big and strong and growing up. I am blessed beyond measure with you boys and it is my hope that you always know how much it thrills me to be your mommy.
Somewhere along the line, the two of you got it in your head (pun intended!) that you'd like to get a mohawk. Though I've never been a big fan of the mohawk, it dawned on me that haircuts are temporary. And temporary means it won't matter in three years. Or three months for that matter.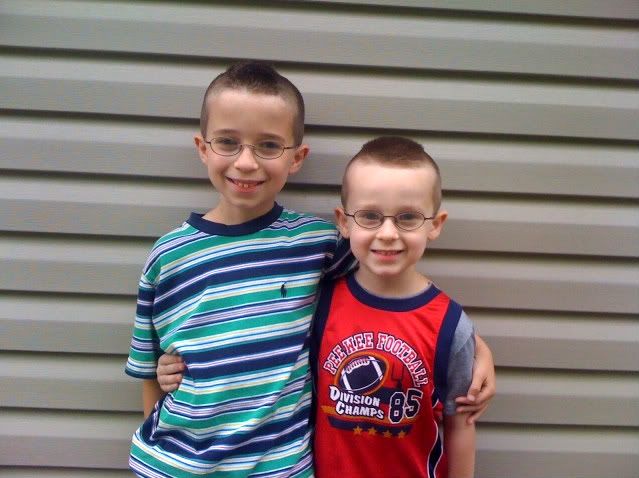 Can we talk about the senseless fighting over the toys? Um, it seems silly to fight about a Lightning McQueen when there are at least 412 other versions hanging around here at our house. Same goes for the transformers. And the stupid bakugans, or whatever they're called.
Can we work on that? Pretty please?
Mother's Day – 2010
Dear Stevie,
A few weeks ago one of the teachers at your school told me about an incident that happened on the playground. You and a little friend from your class were walking side by side on the playground. You had your arm around his neck and the two of you walked around like that for quite sometime. The little boy has had some difficulty this year with behavior and on this particular day you were explaining to him why it is important to do the right thing. I was told that you often talk to this little boy about listening to the teacher and doing the right thing.
Oh, sweet boy. That news thrilled me. Compassion and humility are so important, and it is my hope (and your dad's too!) that you always keep those traits close to your heart.
Just last night when I was playing Words with friends, you said, and I quote, "Mom, me and [that child's name] are just like the Q and the U" when I asked how you and he were like the "Q" and the "U" you said, "We're always together."
Your favorite things this month are Sonic, Transformers, Bakagans, and Tom &  Jerry.
You are finishing up the year in Pioneers at church and I will be so sad to send you on to the next class. You've been in my class for over two years and I've enjoyed seeing you grow and learn Bible verses. I even had the privilege to be with  you when you asked Christ to live in your heart and that made me the happiest mommy in the world. It is my hope that you take those verses and lessons with you throughout your life and that you remain close to Jesus.
There are just a few weeks of school left and you have enjoyed first grade so much. I can't believe how quickly time flies. You are looking forward to Swimming lessons, Scout camp, music camp, and of course, afternoon playdates with friends. It's going to be a great Summer!
You are getting so big, and independent. I'd love to freeze time because seven is a really great age. I love you, Stevie!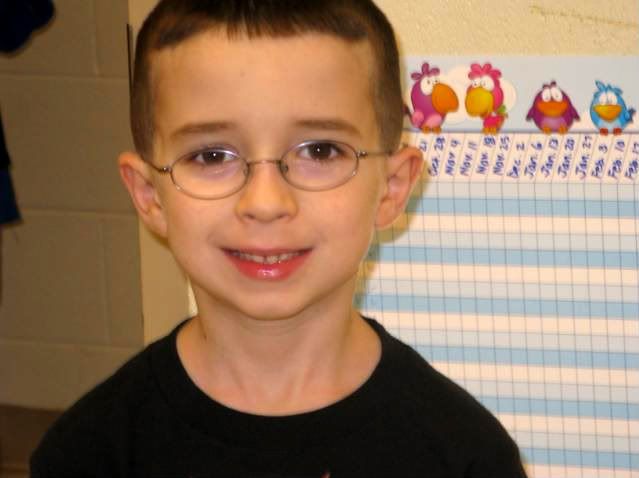 Love, Mama
—–
Dear Alex,
Oh my word, you have grown so very much this year. You finished up your first year of preschool and so far you've asked everyday if you have school today. You are signed up for swimming lessons this summer, but so far I haven't convinced you that you won't need floaties. I'm praying that you give swimming lessons a chance and praying even harder that you actually LEARN TO SWIM. We've got lots of playdates planned which will make tickle you to pieces because you are always asking if we can go to [insert friends name here – Michael, Tanner, Katie's] house.
You are on a dinosaur kick this month, perhaps in part due to the unit on dinosaurs at school. Another change I've noticed is that you no longer want me to read to you. For some reason, you are perfectly content to just look at the book. That makes me sad because I enjoy reading to you.
Your favorite things this month are Tom & Jerry, Transformers, Batman, and riding your scooter.
Your Sunday School teacher mentioned to me and daddy that you are a good friend to a little boy in your class who cries just about every week. I'm proud of you sweet boy, for recognizing his sadness and being a good friend. I am so proud of you! I realize that all those months you were busy throwing fits, you really were taking it all in and that makes me very happy.
I have one very important matter to discuss with you this month. This new habit you have of gagging and puking at the dinner table has GOT. TO. STOP. Seriously, my sweet, sweet child, as much as I love you, I have to say that nothing aggravates me more than to watch you gag yourself while eating broccoli, or peas, or whatever vegetable I am serving that day. Please, can you work on that for me? Um, kthanks!
That is all.
I love you so much, Alex!
Love, Mommy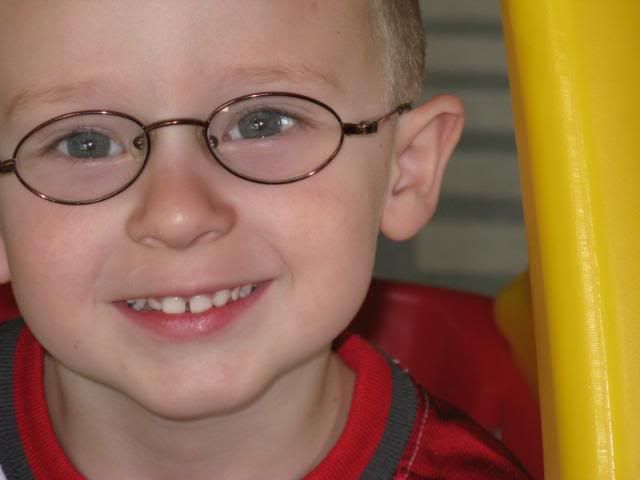 This post is linked to Works For Me Wednesday over at Kristen's place.