I do not consider myself to be a photographer. Which is probably obvious to most of you who visit 'From Inmates To Playdates' frequently.
I enjoy taking pictures and I like for my pictures to look nice because I am a blogger and a scrapbooker.
For quite some time I've hinted to McDaddy that I'd like to have photoshop.
The only problem is that photoshop costs hundreds of dollars and if I'm going to spend hundreds of dollars on something, it should include carat weight or the initials iPad. And anyway, there's a pretty good chance, I wouldn't even be able to navigate my way through it. Basically, I just need a program that allows me to add borders, round corners, color correct and add text to the photographs.
I've used photobucket for my photographic needs since I began this blog, but I'm not real thrilled with its options.
Then, a few weeks ago, someone talked to be about Picnik.
They didn't ask me to go on a picnik, they told me about Picnik. As in http://www.picnik.com.
You can totally thank me later.
Upon uploading (or is it downloading? I never know!) a photo, you have several options that will allow you to round your edges, add borders (thick, thin, double, or single), write text on photos and lots of other cool options.
There is a premium option, but I don't know much about it. I do know that the wrinkle remover and blemish fixer hides out in Premiumville, so I may go premium very soon. (IF I HAD wrinkles or blemishes, I could still fix those on photobucket for free). Also, purchasing the premium version allows you to upload 100 pictures at once. (Which I'm not sure I would ever need anyway!)
And speaking of photobucket, picnik allows you to save your photos directly to photobucket or flickr or a number of other photo storage sites. And, it does all of that pretty quickly. Not to mention, it SUPER EASY to use which is great if you are me, because I don't catch on to things quickly.
Here are a few examples of what you can do over at picnik.com.
ORIGINAL:
COLOR CORRECTED:
WITH ROUNDED EDGES: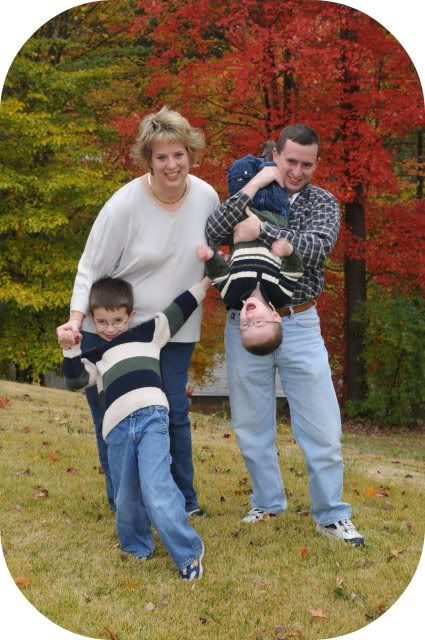 WITH A BORDER:
WITH TEXT:
AND WITH A VIGINETTE:
If you are looking for an easy photography editing program, you should try picnik.
It sure works for me!
Check out other things that might work for you at We Are THAT Family.