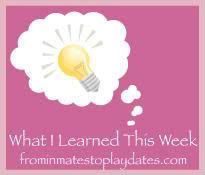 It's been a fun, relaxing weekend. 
But, I am draggin' my wagon.
My fellas and I spent Memorial Day Weekend in our Summer home camper with two families from our church.
With the exception of the FREAKIN' HUMIDITY and the never-ending flow of snot that made its way out of my nose, it was a perfect weekend.
Gross. Yes, I know. But totally true. Seriously, where in the heck does it all come from?
Between blowing my brains out into a tissue every three minutes and the endless whining about the stupid humidity, I was a real gem to hang out with this weekend.
Just ask McDaddy.
Even with the drama-filled camping weekend, I found time to learn some stuff. A fact, which I'm sure thrills y'all to pieces.
– Regardless of their claims, generic tissues suck. Or blow. Whichever way you want to look at it.
– In the state of West Virginia, a person is only permitted to be issued a marriage license eight times.
Random. But true.
– When your child's field day is scheduled for 11:30 am – 1:15 pm, you can pretty much expect to be miserable, especially if it's 90 degrees in the shade.
– I am apparently at the age where I need to set reminders on my iPhone for events like Dental appointments because apparently writing the appointment on three different calendars is simply not enough.
Dang.
– Microwaving your kitchen sponge for two minutes is a great way to get rid of germs.
– The older your boys become, the less time it will take for them to wear holes in their pants.
– Online forums are a great way to find answers to your automotive questions.
– When your son's school has a street fair planned, it is a good idea to PUT THE SCHEDULE UP WHERE YOU WILL BE ABLE TO FIND IT or else you'll not have a clue when or where you're supposed to be.
I guess that's enough drama information for one week.
How 'bout you? What did you learn this week? You know the drill.