I have been a paintin' fool the past three weeks. I've painted eight walls and a set of cabinets.
I don't so much mind painting, but I've learned that I may not be cut out for a career in painting. I'm a messy painter, and I'm a perfectionist, so you can understand why I have such a hard time when I paint. The messiness and the perfection just do not get along well. 
I'm am so pleased with the results. For instance, we turned this plain basement wall,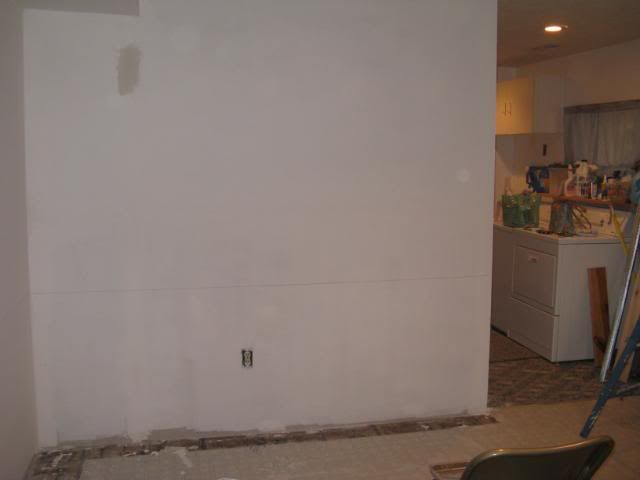 Into a new playroom wall,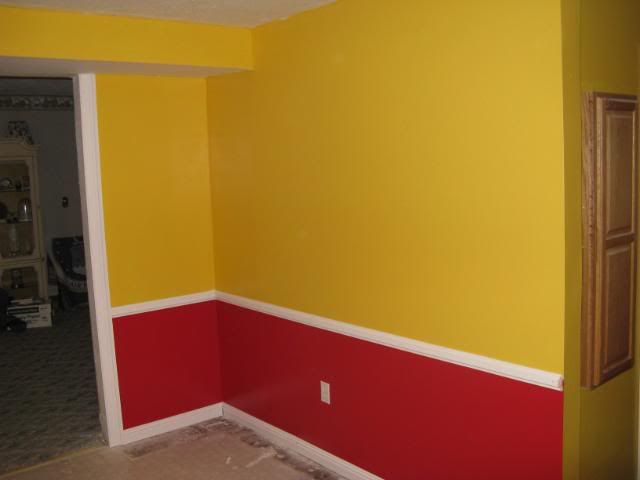 Painting appeals to me because I am all about immediate gratification. This wall transformed in a matter of hours. I can't wait to get carpet down in this room so that our boys can have a bright great place to play.
Here are just a few of the things I learned about painting…
1. A ladder is no place for a clumsy girl like me.
2. If you have OCD are particular about things it will take you longer to clean your brush and roller than it will to actually paint.
3. When painting, you should have a wet rag on hand because fresh paint wipes away much easier than dry paint.
4. For every touch-up job you do, another touch-up job will present itself. Dang.
5. Painting a ceiling is much easier during the day in the natural light than it is after dark with lights shining in your eyes.
6. If you are painting the ceiling in your laundry room, it is probably a good idea to remove all dirty clothes within a 25 foot radius.
7. It is a lot easier to paint if you know the flooring will be removed and new carpet installed in weeks.
8. It takes paint rollers a sweet forever to dry
9. Instead of attempting to match a paint color to your existing wallpaper border in aisle fourteen at Lowes while your two little boys – wound up like eight day clocks – bombard you with 327 questions about why they can't paint the playroom Jimmie Johnson blue, how much longer you're gonna take, and where we gonna eat at?  you should choose a stack of paint color samples and examine them in the peace and tranquility of your home after the kiddos are in bed.
10. White trim will make a bright red wall pop!
How about you? What did you learn this week?
Head over to Musings of a Housewife to see what others have learned. Oh, and this post is also linked to Oh Amanda's Top Ten Tuesday.