McDaddy is a good man.
He is a great husband, and an awesome father. In fact, he is the kind of guy that does that right thing even when no one is watching.
He is that good.
Still, there are some issues to which me and McDaddy do not agree.
In fact, I have learned that we will probably never see eye-to-eye on some issues unless of course, one of us were to fall and hit our head (which would probably be me because have you heard I'm a klutz?) So, we will press on in spite of these issues because we vowed to love each other for better or for worse in spite of our agreeable issues.
Or something like that.
And now, I present the list of things that I have learned that McDaddy and I will never see eye to eye on.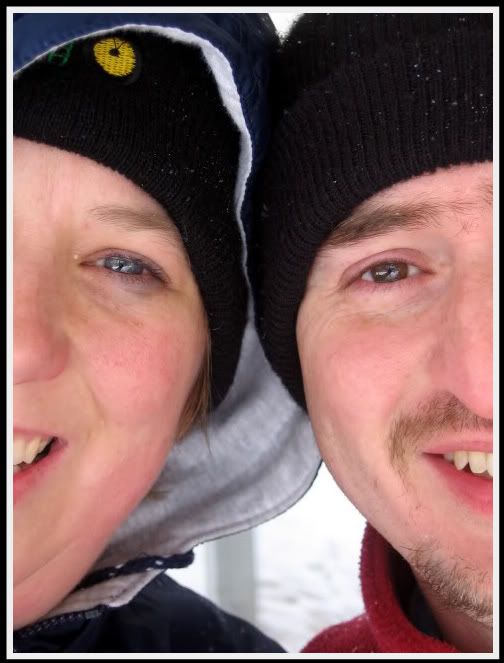 1. In my world, the more lights you have on, the better everything looks. In McDaddy's world, the more lights you have on, the more your monthly electric bill will be.
2. According to me, it does not hurt to eat, drink and be merry in your vehicle, especially if, like me, you spent approximately half of your life in your vehicle. According to McDaddy, one should use a vehicle to get from one place to another, or in the case of the heap, (ahem! I mean JEEP) for off-roading pleasure. Vehicles should not contain food, drink, or clutter.
Whatever.
3. McDaddy is a firm believer that the lid on the washing machine should be left up after each wash so that the barrell will have a chance to dry out without smelling of mildew. I am a firm believer that the lid on the washing machine should be closed because it is too much for my OCD to handle looks ridiculous
4. McDaddy has replaced all of the light-bulbs in our home with energy saving light-bulbs that take about seven minutes to fully light up. If I had my way, those energy saving light bulbs would be thrown out on the curb on Monday morning for the trash truck and we would replace them with the brightest light bulbs known to man.
5. You will never see McDaddy dunking, soaking, dipping, or sopping food. You will never see me eating french-fries, chicken strips, poptarts, cookies, doughnuts, or chips without dunking or dipping. Likewise, I throw cornbread into my soup and dunk (sop) my toast in my oatmeal.
McDaddy is probably gagging just reading that last sentence.
6. In my humble opinion, if I am home, and it is above 60 degrees outside, I like the front door to be open so that our home is welcoming. McDaddy again, sees an open door as an increased electric bill and will remind me that we're not trying to cool the neighborhood.
7. McDaddy considers the heap (ahem! I mean JEEP) the best vehicle of all time citing its versatility. I, on the other hand have trouble getting in and out of the thing since he "lifted" it and complain every time I get in it because it is impossible to mount the passenger side seat without brushing up against the muddy, filthy, brush guards on the side.
And for the record, our boys are in total agreement with McDaddy on all matters concerning the heap (ahem! I mean Jeep).
—-
If you are playing along with Things I Learned This Week, please leave your link here with me. I promised I'd try to keep you kids in line during Jo-Lynne's absence from the carnival. Thanks for stopping by From Inmates To Playdates! Oh, and Jo-Lynne thanks for trusting me with your baby this week!
 Just a few rules.
1. Please only link if you have written a What I Learned This Week post.
 2. And please link directly to your carnival post, not the main page of your blog. (Email me if you're not sure about this.)
3. And fianlly, please try to visit the other participants and see what they learned this week.  And comment, comment, comment!  Because we ALL love comments.  The more you give, the more you get!