I've been keeping a running tally of things I DEFINITELY DID NOT DO THIS WEEK.
Because y'all, there are so many it was hard to keep track.
First, while hosting (along with McDaddy, of course) an impromptu get-together at our house after church last Sunday night it most definitely wasn't me who noticed this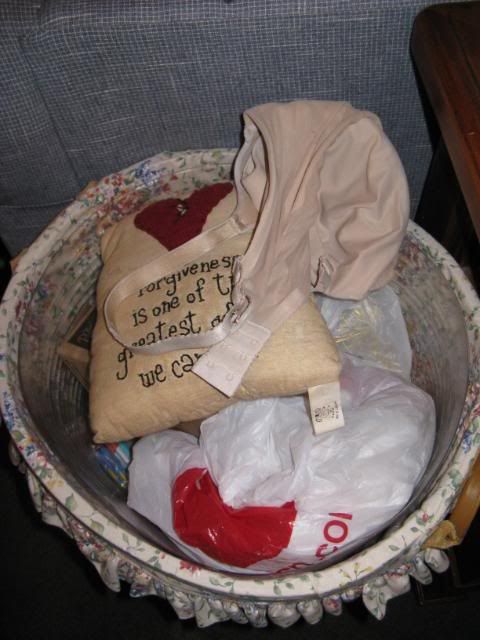 (a mere two hours after our guests arrived) in the middle of our great room for all the world (and 14 of our closest friends) to see. It also wasn't me who then decided to take a picture because? Hello, did you know I have a blog?
Oh! My! Word! Internets!
There is a very important lesson to be learned here my friends (if, I HAD IN FACT, done such a thing!). When you know in your heart that you should do something RIGHT NOW (like taking a bra to the laundry hamper instead of throwing it in a basket in your living room because you are lazy tired!)  it is probably a good idea to do it right then to avoid embarassment.
[Funny thing is, the bra is lying on top of a pillow that says "Forgiveness is one of the greatest gifts we can give!"]
Next, it most certainly was not me who laughed until I almost peed my pants (for heaven's sake) because I discovered that my friend and I had gone shopping while she was wearing this mess,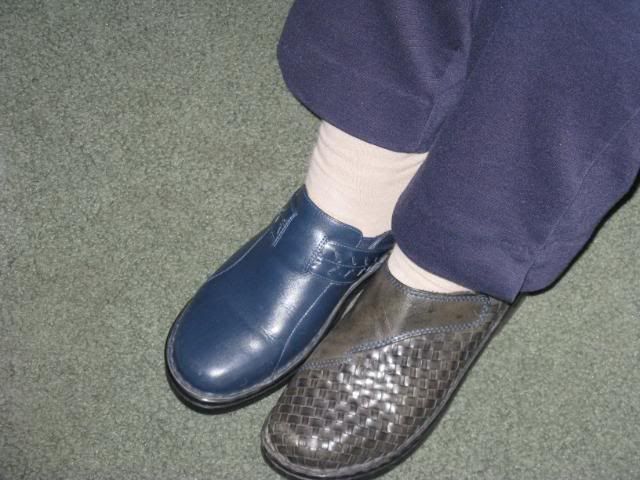 Another important lesson here, folks. Do NOT under any circumstances get dressed in the dark.
Because I am so together and organized and whathaveyou, there is no way I took Christmas Eve pictures of my sweet boys without first checking to make sure that their mouths were clean.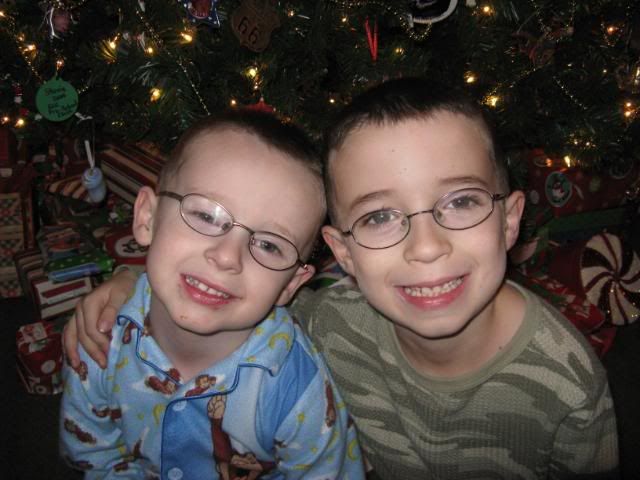 Sheesh.
And lastly, it was not me who cleaned off the top of the fridge to find nine years worth of dust calendars because seriously? Why would I need to keep those?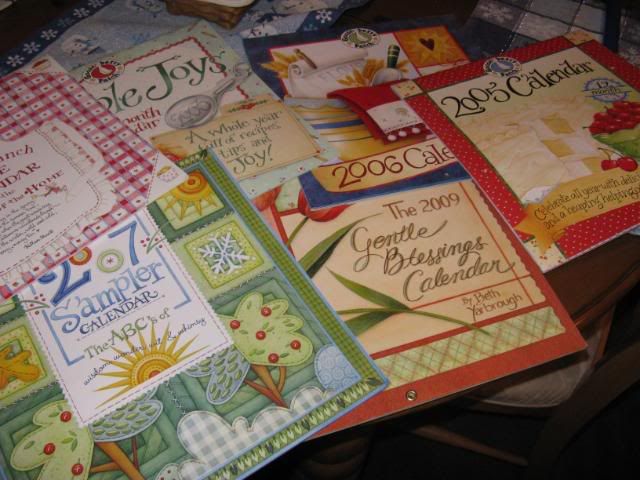 I guess its on the off-chance that the FBI might need to know where I was on May 3, 2000. Or perhaps I might forget what day in 2002, I was placed on bed-rest. Or maybe I may need to be reminded what day McDaddy deployed in 2009.
It's all there, folks.
Every single bit of it.
Oh, and just in case you are wondering, there is no way I wiped those suckers off and placed them right back on top of the fridge because that would be very silly. (Ahem!)
I hope y'all have a great Monday!
Head over to MckMama's place for more things that people probably did not do!