For today's You Capture, Beth challenged us to find love around your home.
This was an easy (and great) challenge because there are so many things in our home that I love! 
I chose thirteen things because, well, it's Thursday and that's what I do on Thursdays!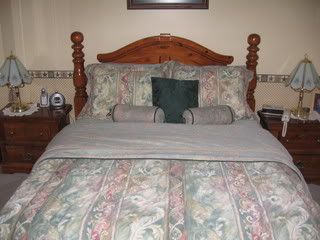 1. My bed – OH. MY. LANDS. I love, love, love my bed! Between the Facebook, the DVR, and the Blog, I don't spend nearly as much time in it as I would like, but, that's my own fault. Hear me. I love our bed!
2. McDaddy's sister and her hubby are photographers. They designed this masterpiece which I totally adore! The verse at the bottom says, "Be devoted to one another in brotherly love. Romans 12:10"  Love. This.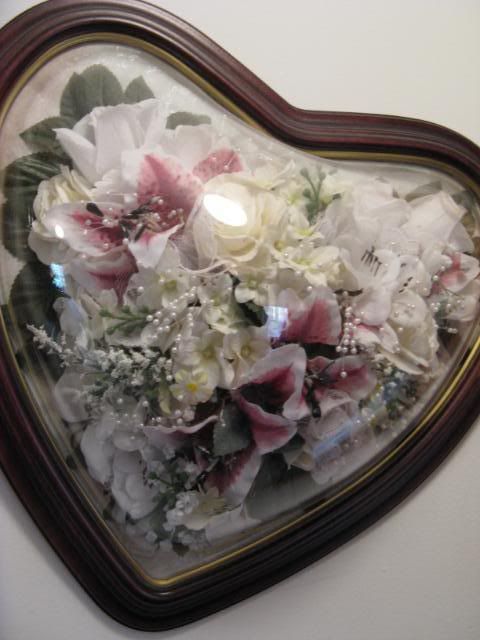 3. This is my wedding bouquet (which is silk) and it is displayed beautifully in our hallway. I've loved this from the minute I picked it up!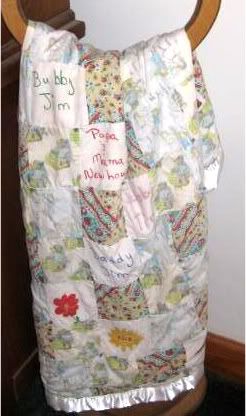 4. This little gem is my baby blanket made by my aunt. It's as old as I am which means its been around awhile. I recently had a friend from church add the satin trim, because the original trim was ripped and fraying. I smile everytime I look at it thinking about how special it is.
5. This quilt hangs from the railing in our loft. It was quilted by my great-grandma. Before I knew anything about quilting, I looked at this as nothing more than a blanket. However. Once, I learned a little bit about quilting and the gigantic amount of work that it is, I looked at this quilt much differently. It is one of the few items in my possession that belonged to my great-grandparents.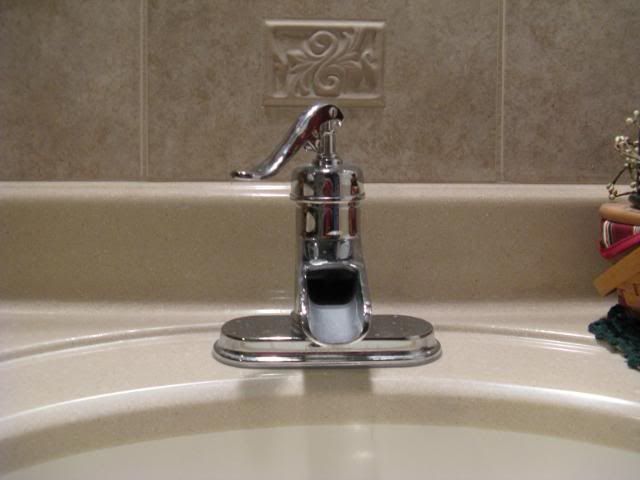 6. McDaddy remodeled our bathroom almost single-handedly. Our double bowl sink features these bad boys. I LOVE! these faucets. They are so different from any I've ever seen before and I love different. Sometimes I walk into our bathroom just to turn the faucet on.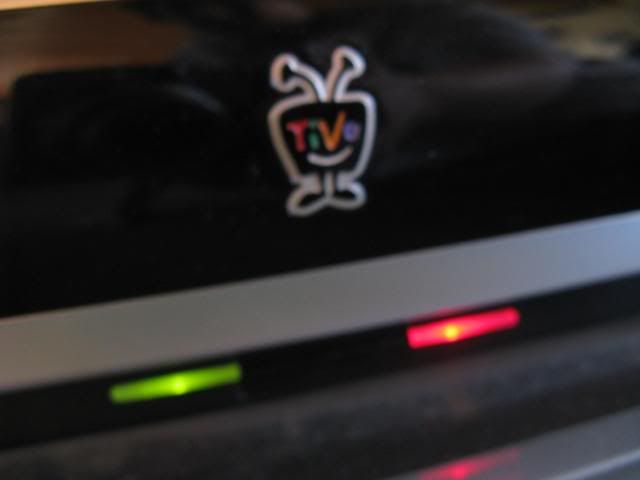 7. Sweet mercy, where would I be without my beloved TiVo. Until the iPhone walked into my life, I considered the TiVo to be the best invention of my time. I LOVE the convenience the DVR affords.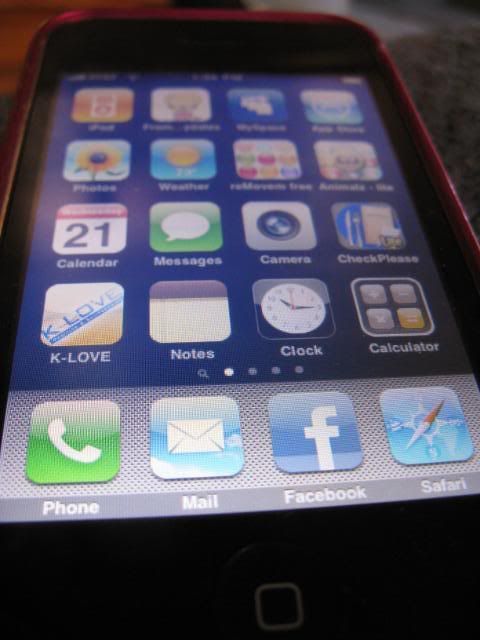 8. And speaking of the iPhone… genius, pure genius and of course, MUCH LOVE!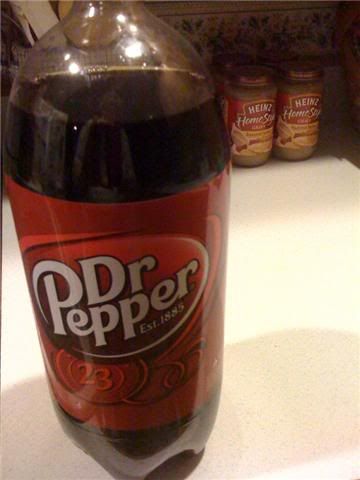 9. This is my drug of choice. It is also known as Dr. Pepper. I love it, but I do not love the calories.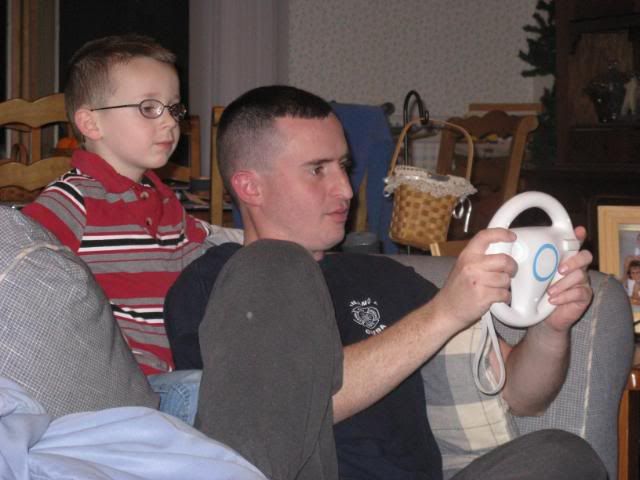 10. I LOVE my fellas and my fellas LOVE the Wii.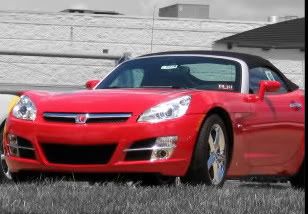 11. So this sexy, sleek Saturn Sky isn't necessarily at my house, but I would LOVE for it to be. And since the folks at Saturn did away with the Saturn Sky (boo!) maybe they have an extra one sittin' on a lot somewhere needing a home.
Look no further.
I would welcome the Sky with open arms and I would LOVE it forever and ever.
Hallelujah. And amen.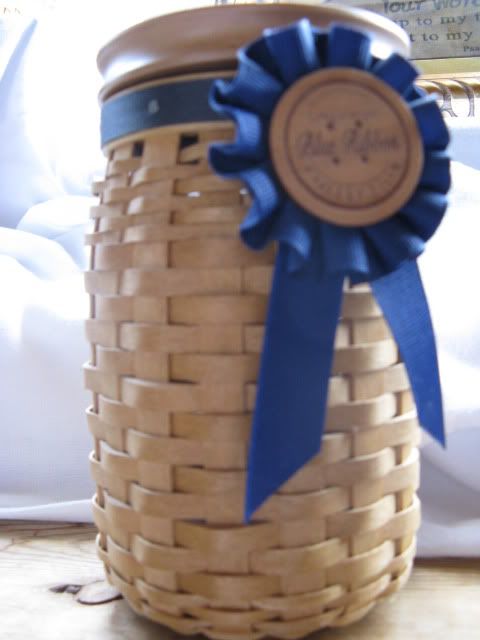 12. Now, let's just pretend for one second that my camera is actually focused.
I love Longaberger baskets. I became a consultant because I collected them. And because McDaddy enjoys the fact that I can now purchase them at a discount. LOVE Longaberger and I love discounts.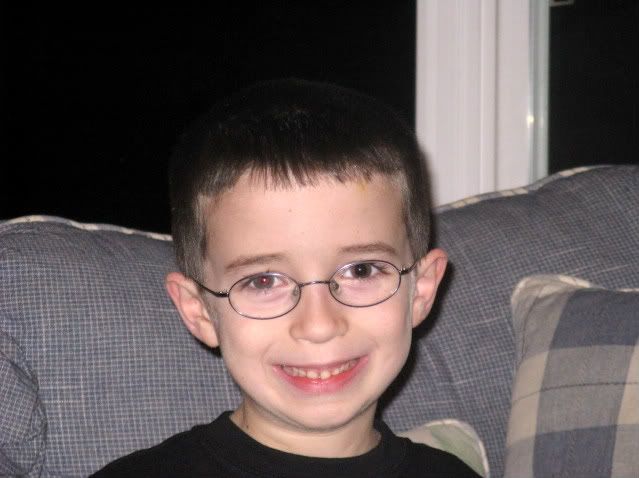 13. Did I mention that I love my fellas?
Like I said. Lots of love around our home. I am one blessed gal!
——
This post is linked to You Capture over at I Should Be Folding Laundry.