Earlier this week, Jo-Lynne over at Musings of a Housewife mentioned she would be doing a fun bloggy carnival recap of 2009 using the first sentence (or two because I come from a long line of loud) to compile a year in review post. I thought it would be fun to play along.
As I think back on 2009 and the hand it dealt, I remember lots of tears. Ten days into the year, I was shocked to learn that a dear friend had lost his life in a car accident. Three weeks later, our family embarked on a difficult deployment journey. It was not easy, but we made it and I remember to thank God daily for togetherness. 2009 also gave us a new niece (Lydia Kate) along with two more nieces on the way!
In some cases (like January) I had to move on to the second post because the first "sentence" was just a word like WOW!  or some kind of tangent (ahem!). I also discovered that I use some r-e-a-l-l-y long sentences so, you'll have to bear with me!
 JANUARY
I am so happy to report that all manner of Christmas decorations have been stowed away in our loft for another year and my big, blue, bloggy [BBB] chair is back in place at the McResidence. I am coming to you from the BBB Chair and tonight I thought I'd write a post about my funeral.
Ah, my funeral. Must. Read. Now.
FEBRUARY
Evening, morning and noon I cry out in distress, and he hears my voice.  Psalm 55:17
Day 2 of deployment. It's going to be a L-O-N-G six months people.
MARCH
Things not to ask me about today.
Sheesh. I'm guessing from the tone in this post, it is a very long list.
APRIL
Typically, when I have a problem, I consult nag McDaddy.
Oh, Internets, I'm not so sure I would call it nagging, but McDaddy probably would!
MAY
Three months and one day ago, my boys and I watched as McDaddy boarded a plane to fulfill a 6-month deployment responsibility with the WV Air National Guard.
Easily, one of the worst days of my life.
JUNE
I am so excited to announce that I finally completed a project that I've been wanting to do since we moved into our house seven years ago.
The finished project looks awesome!
JULY
Wow.
Obviously, when the idea of Thursday Thirteen – The Alphabet edition popped into my head 20 some odd weeks ago, I gave little thought to what might happen when it was time for me to come up with thirteen words that begin with the letter U.
Because seriously?
 Have you ever thought about "U" words?
(I know, I know! That's a lot more than just the first sentence. What can I say? I love to tease. After all I did do 26 weeks of Thursday Thirteens going through the entire alphabet during the stupid deployment!)
AUGUST
We've had six months of tears, doubt and massive heartache. I didn't even mind fighthing with 30 red, white and blue balloons because they were all tangled together and because the wind was blowing like mad.
Folks, after six long months, IT IS OVER!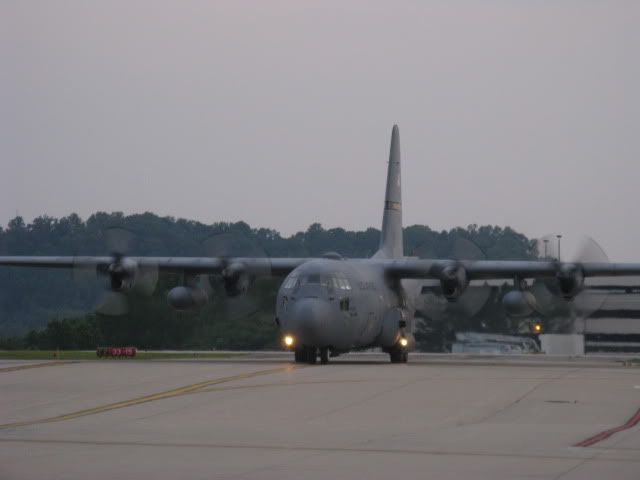 SEPTEMBER
I am the most organized person I know.
May I introduce you to Braggy McBraggerson?
OCTOBER
I've got a busy weekend ahead of me and I have about 4,387 things on my to-do list.
Apparently, October 1, 2009 was a pretty typical day in the life of me!
NOVEMBER
This was hardly a typical shopping experience.
DECEMBER
It is 10:25pm on Monday night. I am sitting up in my bed instead of my big, blue, bloggy chair because there are three people sleeping in my living room.
Just another post about some Things I Learned This Week.
And if that's not enough crazy for you (and also because this will serve as my Thursday Thirteen post this week) you can go read about some other really weird stuff.
Thanks for stopping by Inmates! 
Although I have no idea what 2010 has in store for the McFamily, I am sure of God's grace and mercy in our lives today and everyday!
Happy New Year, Internets!