Dear Alex,
How can it be that you are four years old?
It seems like just yesterday, we were getting your hair cut for the first time.
Before you were born, the Doctor said you would be a ten-pound baby.
They were right on the mark.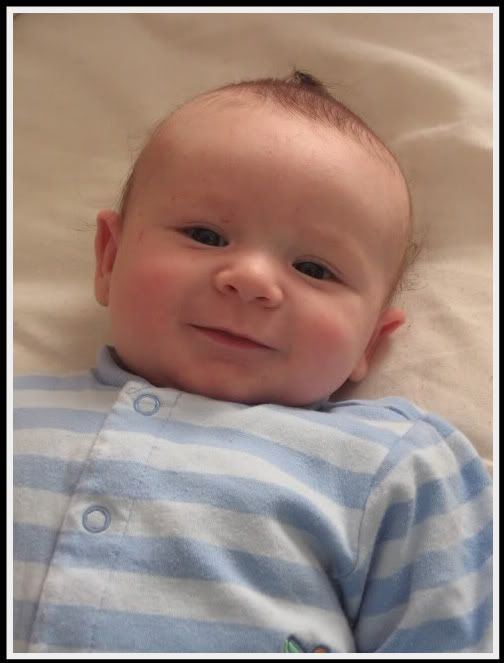 At ten pounds, five ounces, you were the biggest baby in the nursery. The nurses nick-named you, King. Still, you were my sweet, little, boy! You were a good sleeper, you latched-on immediately and your hair was so thick in the middle, you looked like you had a mohawk.
When we were introduced to you, we knew you were sent to complete our family. I immediately saw some striking similarities between the two of us and although we've had our moments, I have a place in my heart reserved just for you!
Over the past year, we have seen so many changes! Your temper tantrums have turned into rational thinking and your stubborn streak has turned into, well, nothing…. [And believe me, I know all about the stubborn streak. We have been friends for many years!]
You are an independent little boy with a strong will and a determined spirit. You and and your sense of adventure scare the soup out of me. Please be careful. You are not Spiderman, Superman or Batman.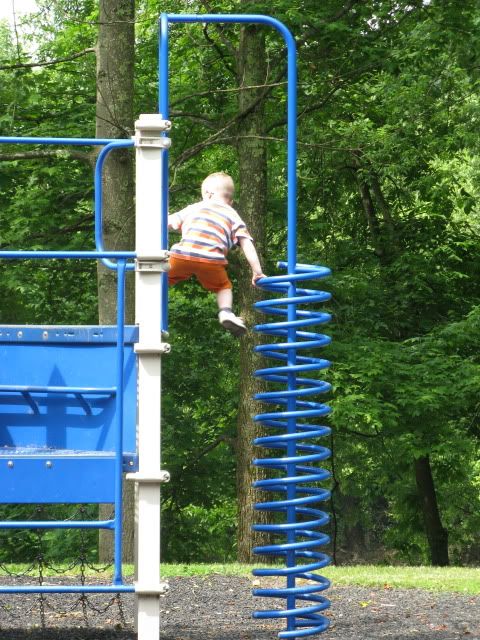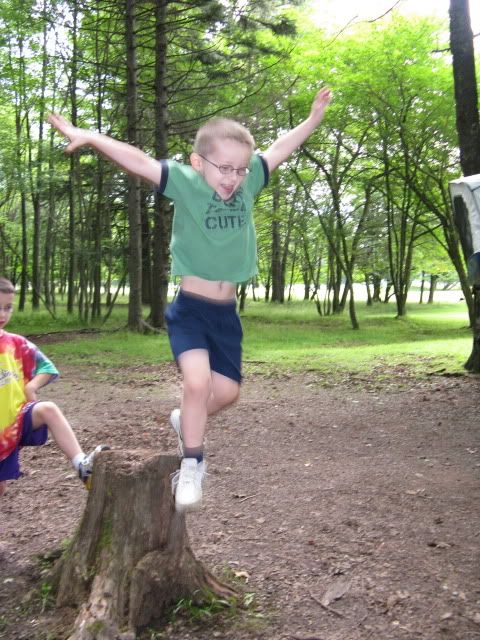 You have a double crown, a big foot, blue eyes, an extra tooth, a great laugh, a sweet voice, and a shrill cry. You are a be-speckled little boy who loves poptarts and shoes. We quarrel daily about your shoe selection. You need to understand that when it is 43 degrees outside, you cannot wear crocs. It won't happen. I understand your shoe dilemma, I really do, but please just work with me here. [We are alike in so many ways!]
You are so good to go along with whatever I am doing. Whether we're trapsing through Wal-Mart or sitting in the copy room at Flinn, you normally go with the flow. I enjoy hanging out with you, kiddo!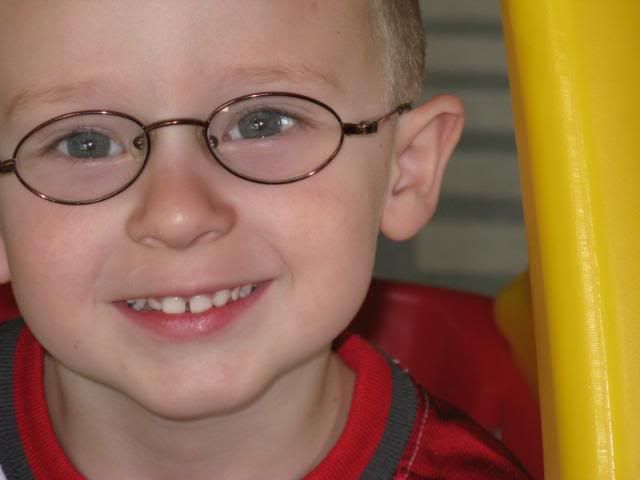 It is my prayer for you that you can always be as happy and full of joy as you are on this day, at your fourth birthday party. I had a great time watching you enjoy your day!  Happy Birthday!
I love you, sweet boy!
Love, Mama