Hello Internets!
Today's Thursday Thirteen will be a little different than what you're used to.
I thought it might be fun to shake things up a bit.
So, I gave Stevie my camera and instructed him to snap pictures of 13 things in our house that he wanted to show you. Besides some technical help from me (and you should know that I am playing fast and loose with the whole technical help thing) he took the pictures himself and chose what he wanted to show you. The only stipulation was that he could not photograph 13 toys.
He provided the narration and at times I had a time keeping up with him. He can talk way faster than I can type. I'm not at all sure where he gets that from. (Ahem!)  He is definitely his daddy's son. He didn't leave out any important details and paused to make sure I got it all recorded just the way he wanted.
And now, may I present, Thursday Thirteen – Thirteen Things From Stevie 
———
1. "The TV is special because we can watch shows like Tom & Jerry and see what else is on"
And because it provides mommy with some great entertainment.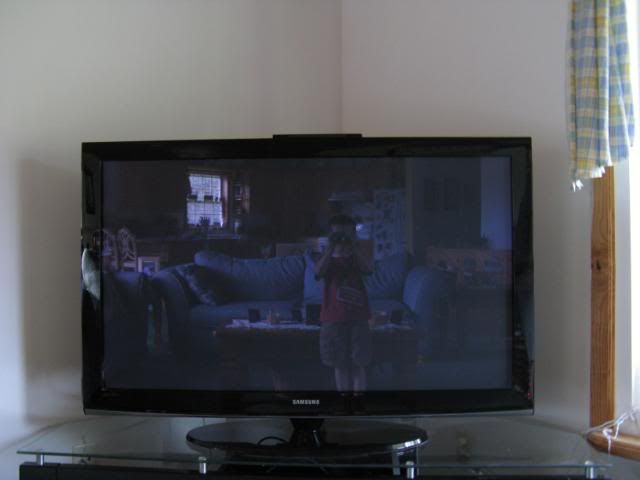 2. "This is one great game because it's very easy and very fun!" I play it when I feel bored and feel like doing something fun!"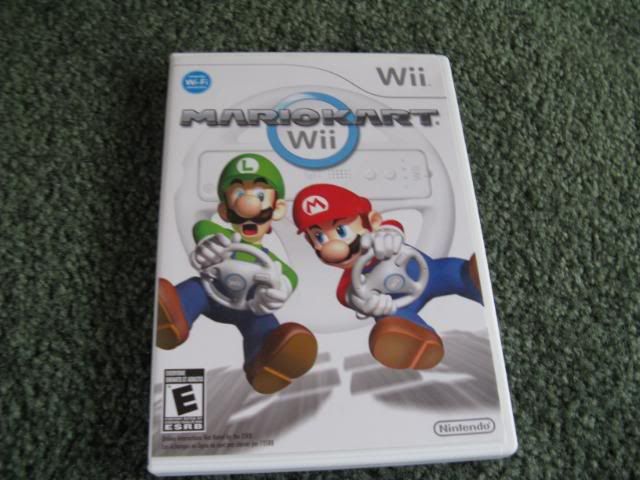 3. "This is a Cub-Scout manual. It tells you what the cub-scout sign is, like wolf ears, the salute and it tells you what all we do in Cub Scouts. I like cub-scouts because it's fun!"
4. "You think this is the way this monster truck El Toro Loco looks, but its really not because Alex tore a horn off of it when we were camping at Carter Caves."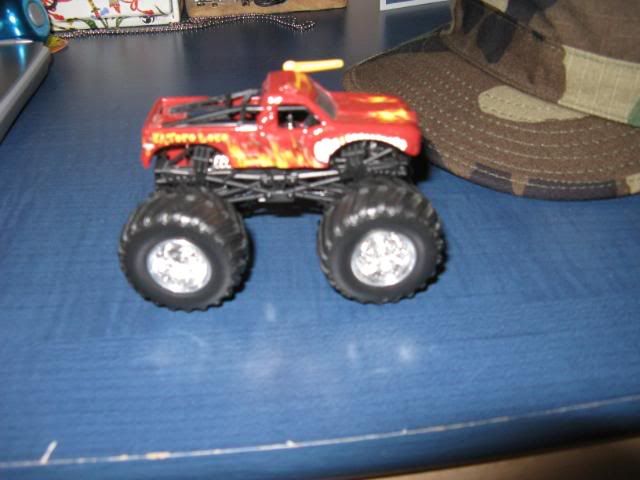 5. "This hat is just like the manual because it is from Cub Scouts, also. Except for it's different. I wear it when I go to Cub-Scout meetings with dad and Levi and his dad, Eli and Jordan and his dad, Josh and Jackson, and his dad and his brother."
6. "This bed may look like a car to you because it has wheels on the bottom and a license plate, but its a bed. And the funny part of it is, on the back license plate it says Snooze which means you're snoring!"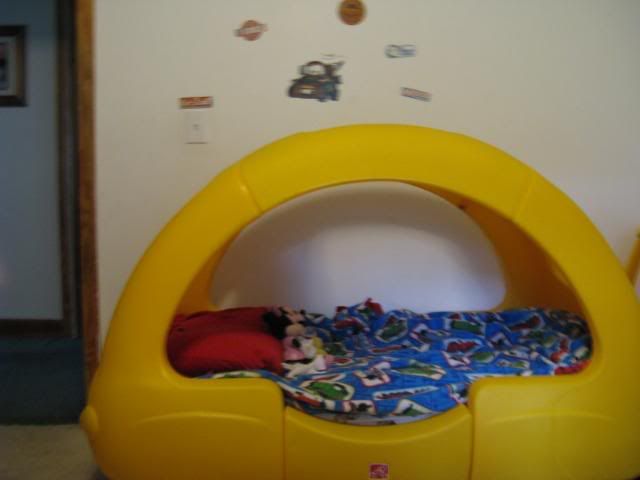 7. "We helped daddy change this faucet a long time ago. Once he yelled up to me and asked if any water was coming out of the pipe, I said no. He said that's the best thing I ever heard because water was flying out all over the place before that."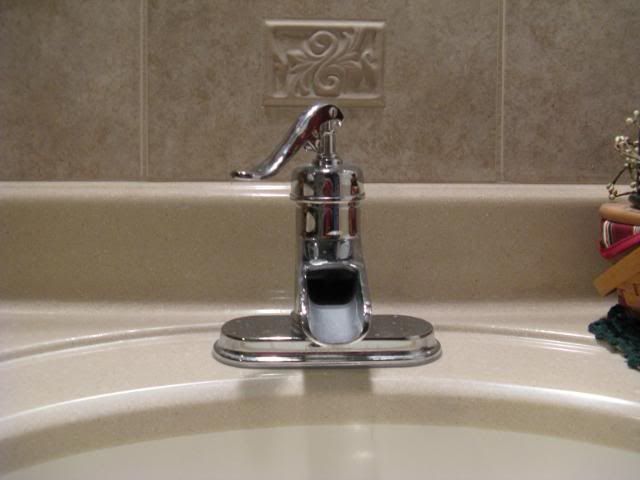 8. "This Mario Cart Wii backpack is just like the game which is the second picture, but, except it has a 3-D scratchy part and it shows you Mario, Wario, Toad and Luigi. This backpack goes with me to school."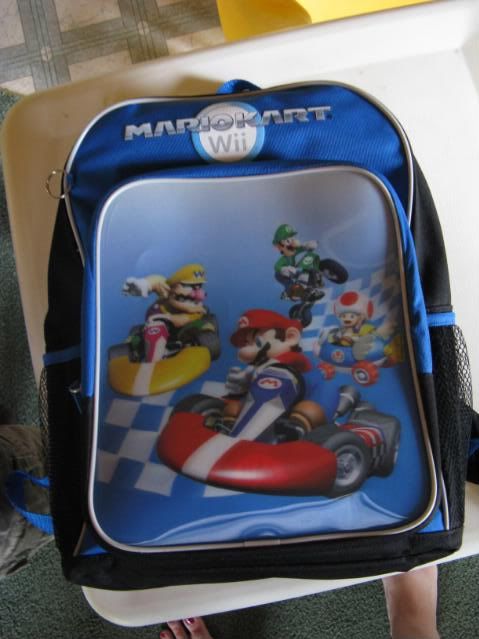 9. "The boots that look like fireman boots are mine. I took them on the scout camping trip at the Kanawha State Forest and I stepped in the creek a couple times and we had a paper cup race down the creek and mine was #6 and then we stopped the race and then I raced a broken cup and my cup together and they both got stuck on a waterfall and I stepped in to find out where it was and the water was too deep and got in my boots and um, they were kind of damp so I didn't get to wear them on the hiking trip on Sunday up to this huge rock called Alligator rock and the alligator is a rock-eyed alligator."
Can I just say that the fact that my sweet boy included shoes in this blog makes me smile! The boots were line up in a row and he wanted to turn his boots around so that he could take a picture of the fire badge.
10. "You know this vehicle may look clean, but as usual on off-roading trails we get it so muddy you can't even see the black. This is one of the best vehicles I like because it has a winch on it now. The wench is for towing other JEEPS out of stuck trouble because they may just spin right out and go right down a hill and it also gets us out of stuck trouble because we can hook ours to a tree and someone else can hook to the tree and it can pull us out of trouble. I took this picture because I wanted to write about this, I really like this, and, on the way home from the camping trip on Saturday I got to switch gears in the Jeep and even when it wasn't running very well and then on the way home, he let me switch gears again. This is the only vehicle I get to switch gears in and only if mom and Alex stay here, cause if mom and Alex are in there, me and Alex have to sit in the back."
11. "A long time ago, we had this thing full of toys but now its just half-way full and that's because we put things back in the right spot, that's how it got half full. And a long time ago, I think it was a few days before that, me and dad sorted my toy tools and put them back in the right spot. I sorted the black screws in one drawer and the gray screws in the other drawer of my tool bench and I found a black pair of pliers and I decided to put them in a seperate spot."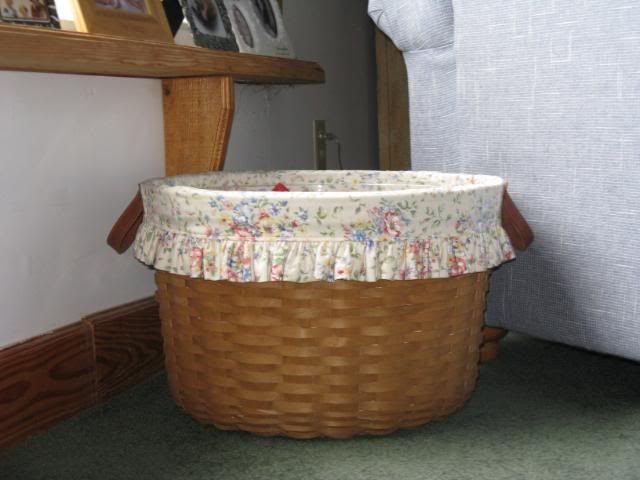 12. "This we hardly ever ask to go out and play on because its getting cold. Papa and Dylan helped me and dad build this. After it was already built, me and Alex pretended to build it again. We used toy tools."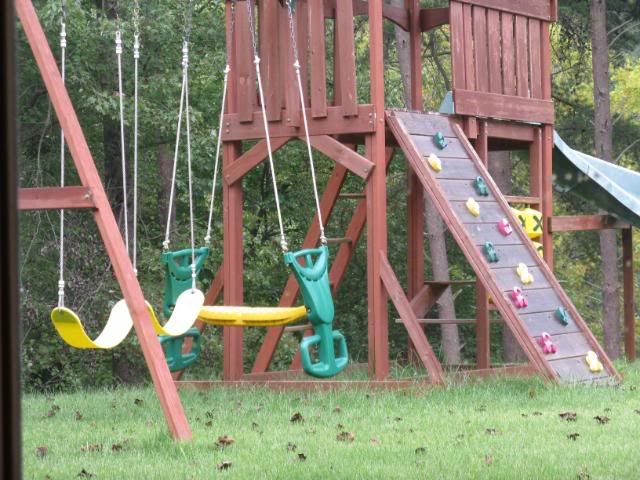 13. "This is a riding toy motorcycle. It may look like a real one because it has vents and something that can hold the tires together but it is not real because it does not have an engine. The way you make it move is by paddling your feet on the floor. I hardly ever ride it because I have more interesting stuff rather than doing that."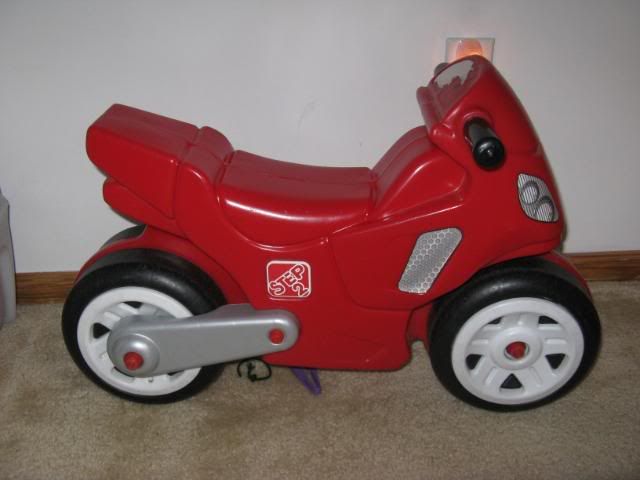 Now, wasn't that fun?
Yes, I thought so too!
He pays close attention to detail and loves to talk.
Sounds like a perfect DNA match to his dad and his mama.
Enjoy your Thursday, y'all!