We've had six months of tears, doubt and massive heartache. I didn't even mind fighthing with 30 red, white and blue balloons because they were all tangled together and because the wind was blowing like mad.
Folks, its been an exciting week at the McResdence.
I felt like a nervous school girl as I prepared for the homecoming and nervously updated my status on the Facebook approximately 371 times on Saturday.
Because.
The Deployment?
IT! IS! FINALLY! OVER!
My nerves are almost back to normal. Me and the nerves had a time of it the past six months, but we finally made it!
The day went something like this, wake-up, get self under control, take deep breaths, prepare for homecoming, have balloons filled with helium, put up ginormous banner and fight with balloons at various intersections all over town.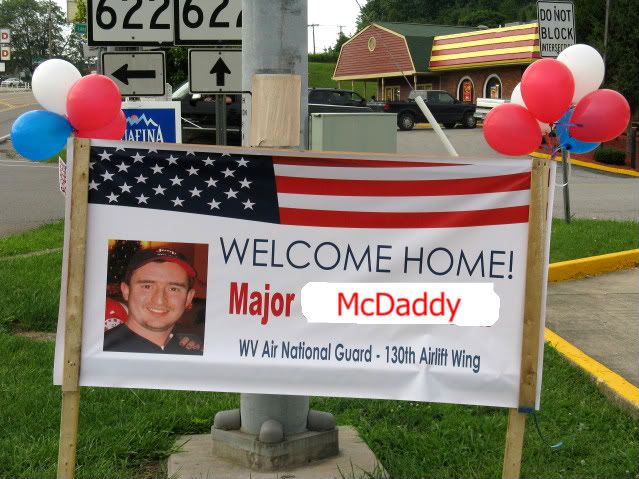 Keep self busy with homecoming preparations until 6pm, gather signs, camera and iPhone and make way to Air National Guard Base.
Take a deep breath and try really hard to not have a panic attack.
Walk into the hangar and stand in awe at the sight of this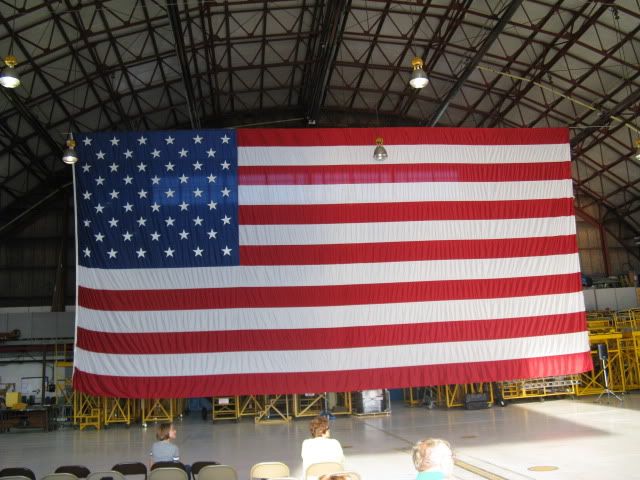 Pose for one last picture before daddy arrives.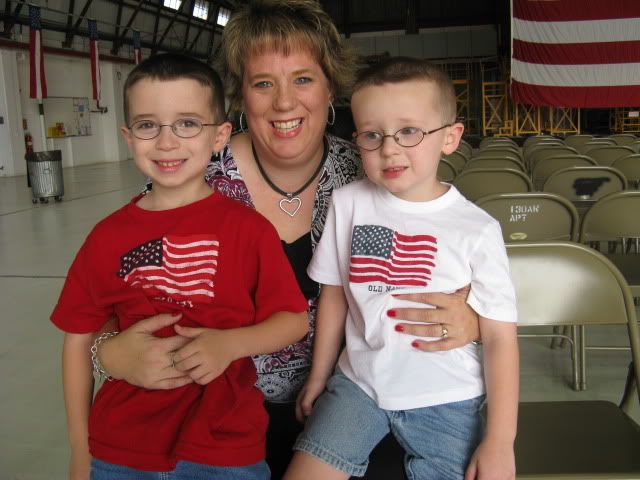 Stand among hundreds of people and take a deep breathe while you wait for the aircraft. Oh, and try hard not to have a panic attack.
Wipe tears the second you hear a loud roar followed by cheers from the crowd because you see this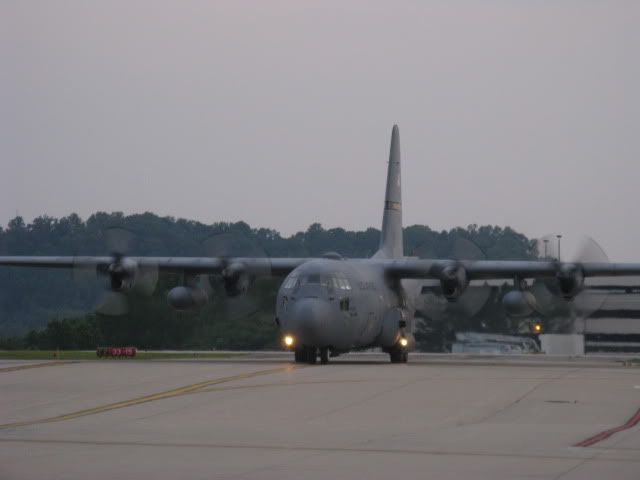 Take a deep breath and try really hard not to have a panic attack.
Decide that this moment will be etched into your heart for evah.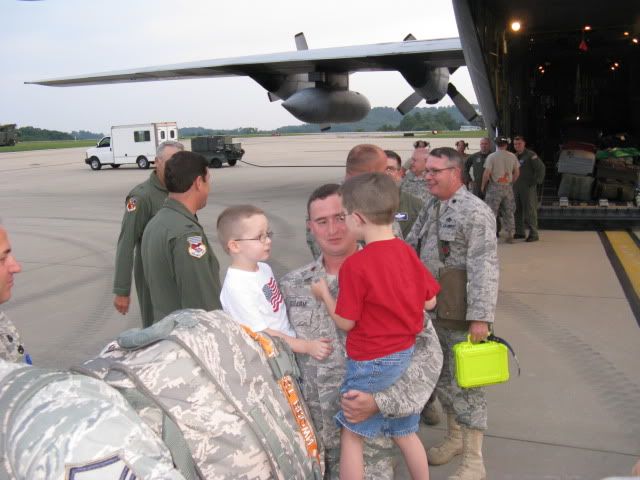 Pose for a blue million pictures with McDaddy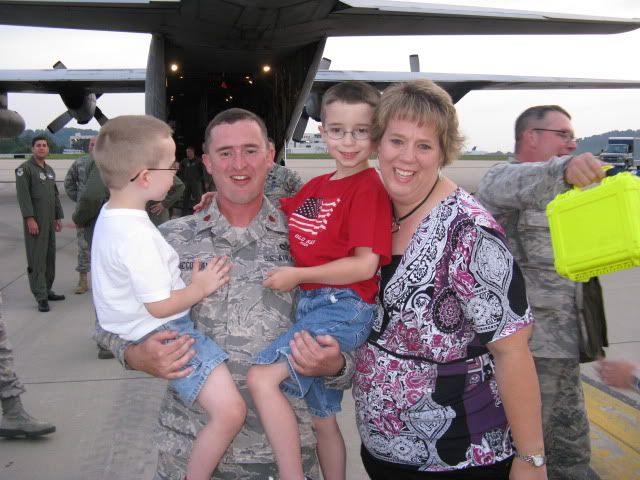 Take a deep breath and try hard not to have a panic attack.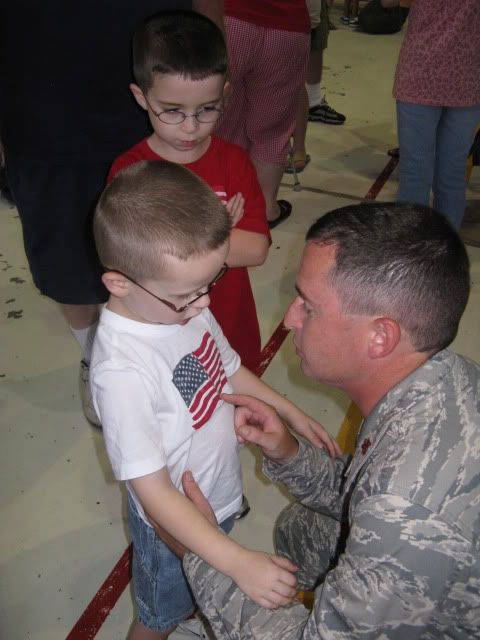 Stand beside of him and thank God for bringing him home safely while waiting patiently to wrap your arms around him.
And exhale.
(McDaddy and our boys got some airtime on the news. Click here to see the story)