I am so excited to announce that I finally completed a project that I've been wanting to do since we moved into our house seven years ago. (I have no idea what is up with the spacing on WordPress today. It is enough to send my OCD soaring…. GRRRR.)
I had so many ideas going into the week.
If you would, please allow me to take you through a step-by-step process of  the important lessons I learned this week.
1 . The first thing I learned was that this mess…….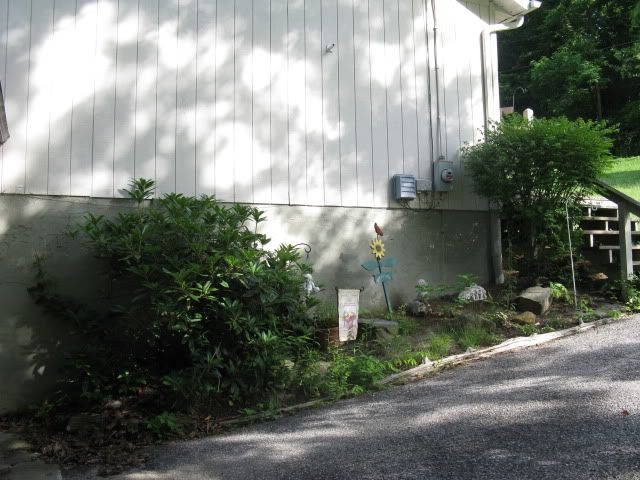 would still be a mess if I had been left to my own devices to re-create the picture I had in my head of what I wanted the finished product to look like.
2. Next, I learned was that it would take a lot more work than what I initially thought to get the job done.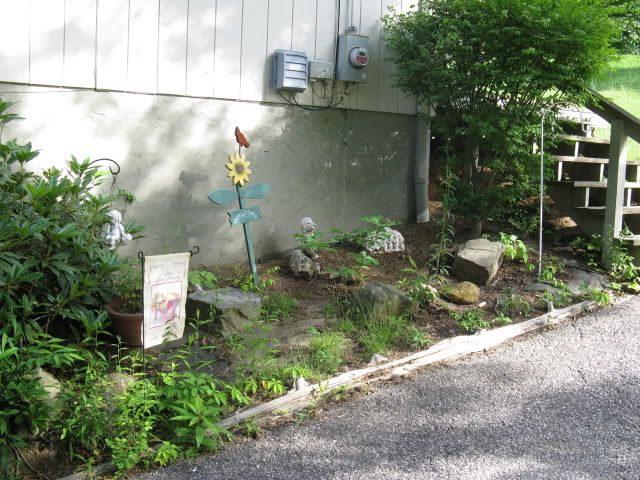 3. I also learned that a 3 1/2 year old enjoyed having free reign with a dirt pile and his sand-box toys.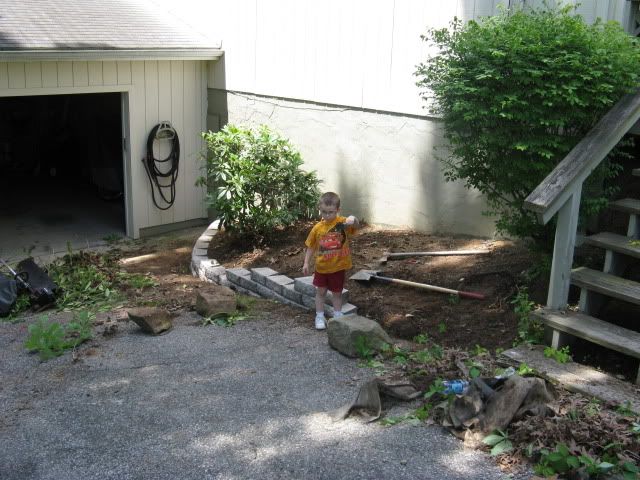 4. I learned that four hours and a couple hundred dollars can make a huge difference.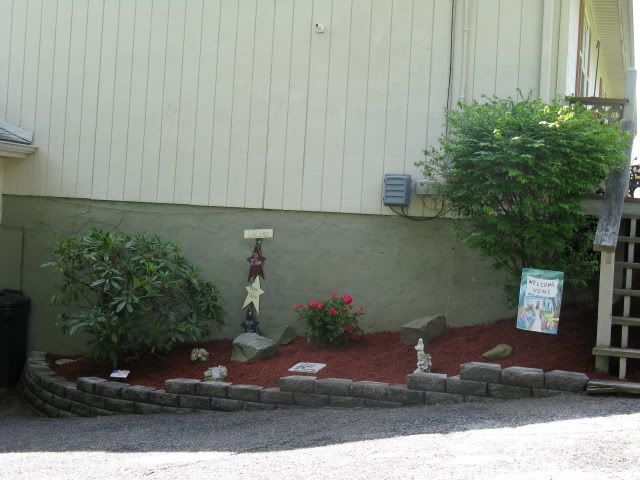 And, that the huge difference will attract neighbors to your driveway to admire your new landscaping project.
5.  And, finally, I learned that this finished project……..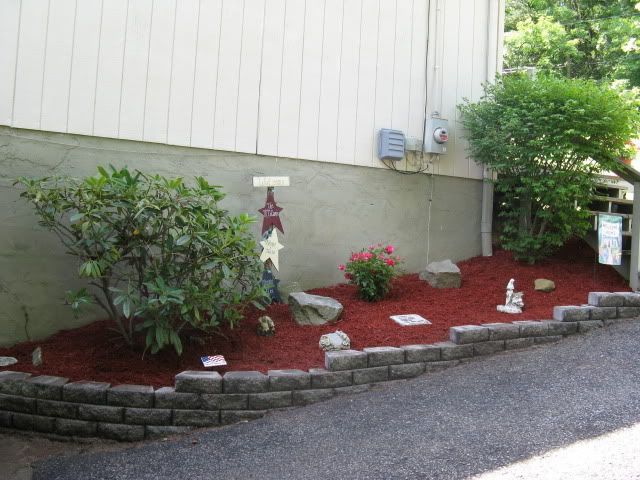 might cause you to make countless trips outside just to admire the beauty of the project.
Oh, AND even though this isn't part of what I learned, I just had to show this because it is so, darn cute.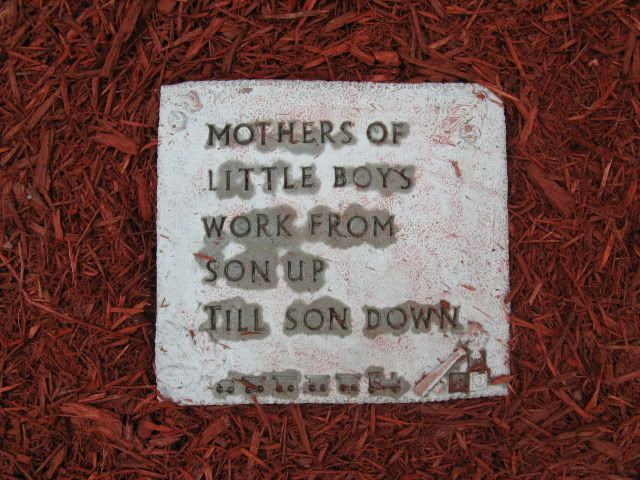 It's been a slow week. What can I say?