It's Thursday and that means another clever edition of Thursday Thirteen.
It's time for the Letter O.
Let's get this thing going.
1. OLIVE GARDEN – One of my favorite restaurants. I ALWAYS order spaghetti with meat sauce. And, I always eat more salad and bread sticks than I should.
2. OCEAN – The McFamily is currently in Guantanamo Bay, Cuba. The water is breathtaking.
3. OFFROADING – One of McDaddy's favorite things to do in his heap (ahem, I mean Jeep).
4. OATMEAL – Brown sugar and cinnamon please, with a piece of toast to dip in it.
5. OUTLAW – As in the Dancing Outlaw. If you have never heard of the Dancing Outlaw, I would suggest you go to YouTube and check him out. He is from wild, wonderful West Virginia. He is definitely wild, but not sure about the wonderful part.
6. OFFICE – The Longaberger Home Office is one of the most unique buildings I have ever seen.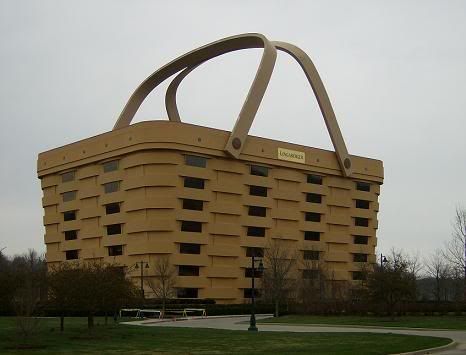 7. OCCUPATION – Before becoming pregnant, I was a correctional counselor in a jail. This was my last day in that capacity. I miss my jail friends.
8. ORTHOGNATHIC SURGERY – Otherwise known as Operation-fix-my-overbite – When I was a senior in high school, I had corrective surgery to fix my overbite. My jaws were broken and wired shut for eight weeks. Sweet mercy, can you believe I survived? The first few days after surgery were tough, but it was worth the pain.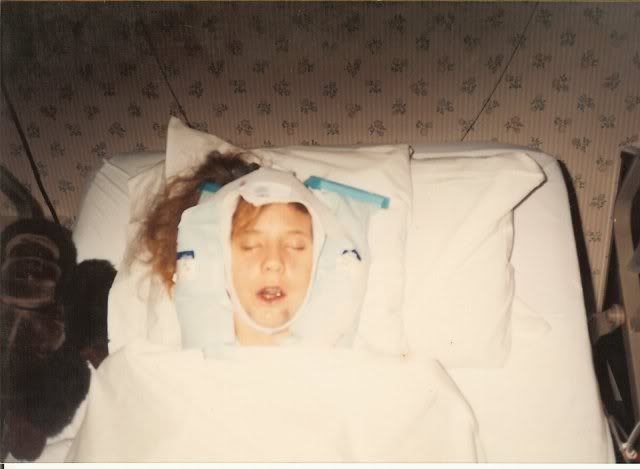 9. OUTBACK – I love to eat at Outback. Unless I'm feeling frisky and try something new I always order Victoria's Filet. That Victoria sure knows how to make a mean filet. And, I love, love, love the side salad. Their croutons are delightful!
10. OLYMPICS – I am an Olympic junkie. My favorite events are swimming, gymnastics, ice skating, beach volleyball, trampoline, diving, speed skating and bobsledding. I wish they were held every year. Oh, and just in case you hadn't heard, Michael Phelps is my boyfriend.
11. ORGANIZATION – I am big on organization. Yesterday, I made the mistake of attempting to organize all of the photos in my photobucket account into individual folders. I should have left well enough alone because once you move a photo from its original location on photobucket, the link changes and it leaves a big white "IMAGE HAS BEEN MOVED OR REMOVED FROM PHOTOBUCKET BOX" in the place where the picture was. If you are looking at Vintage Inmates To Playdates and you see the big white stupid box instead of a real picture, please bear with me. It will take me a few days to restore all of my photos into their respective posts. GRRRR….
12. ORANGES – Not worth the mess.
13. ORGAN – I hope to save a life one day. If all else fails, I am an organ donor.