Last week, Beth announced that this week's You Capture challenge would be Family.
I was excited about family because my sweet boys and I just so happen to be visiting my sweet hubby who is deployed on Guantanamo Bay, Cuba. We had an awesome visit and captured some great FAMILY shots.
This first picture was captured immediately after the boys saw daddy for the first time when we got off of the plane. It had been 107 days since they last said good bye to him.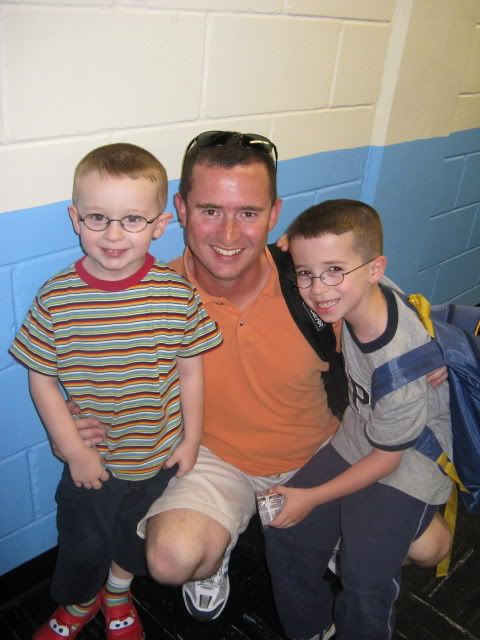 Their smiles are priceless. (It just dawned on me that I may have also used this one for last week's SWEET you capture. Oh well!)
———–
This next one was taken near McDaddy's work tent. I obviously did not take the picture since I am in it, but it is such a great family shot, I had to include it.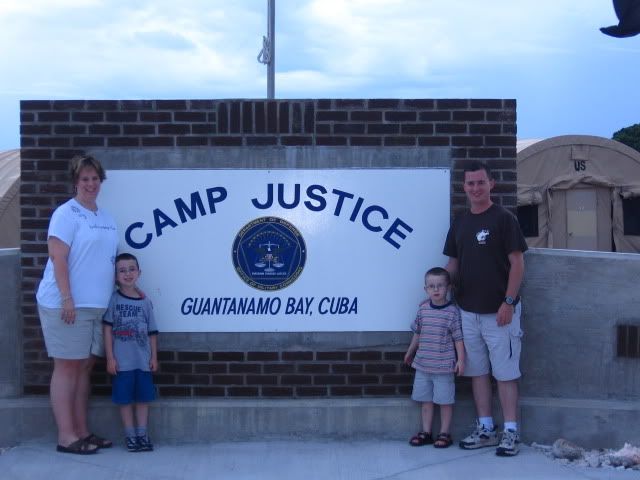 ———-
This one was taken in McDaddy's truck. We were actually in the truck, on the ferry being taken to the other side of the island so that we could leave to come home. I love these fellers.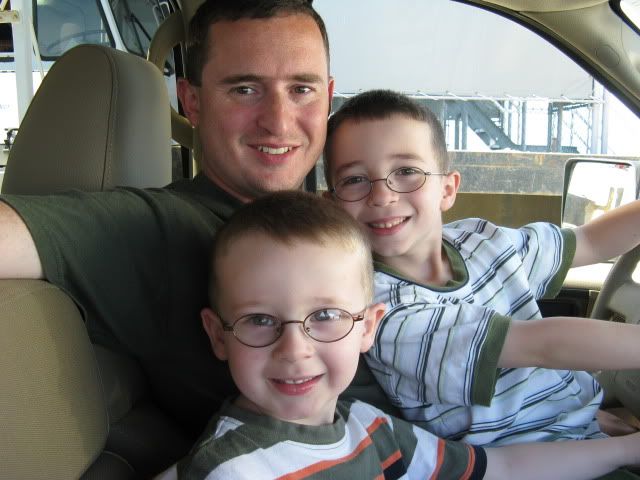 ————
I included this next one just because it is a cute representation of my little family.  This was captured at the bowling alley and I thought it would be perfect for "family" week.
———–
This last one makes my heart skip a beat. (A big thanks to my sweet Stevie for taking this picture!)
Our trip was originally scheduled for the first week in May, however, that trip ended in disaster. This picture was taken on our last day with McDaddy, just hours before we left on May 23, 2009. That day just so happened to be our 11th anniversary and just before I cried all of my make-up off. I am so very thankful that of all the gals in the whole, wide world, McDaddy picked me. He is an awesome family man and I am proud to be his wife.
Head on over to Beth's place at I Should Be Folding Laundry to see more family pictures!