There are so many things that bring me JOY! I really am a blessed girl.
When Beth announced that this week's You Capture them was JOY, I had a lot of ideas swirling around in my head. When I think of JOY, I automatically think of my boys. They bring me the most JOY in life. They are the JOY of my life!!!! In fact, if you've spent any time at all here at Inmates, you know that I somehow work them into each picture challenge.
What you didn't know is that I've had a few more babies this week. I have had great joy watching this whole thing take shape. The momma bird spent a week or so on the architecture of this nest. It is amazing to think that she built it without tools, a level or a contractor. Pure Joy, my friends. Pure Joy!
If I didn't have 4,893 things to do today, I would go out a snap a picture of the babies. They hatched on Saturday while I was out of town. As of an hour ago, they were bunched together sleeping soundly. The boys and I take a peek at them often.
——-
And how's this for JOY?
Obviously I did not take this picture. But it was MY camera and it brings me JOY to think about driving this sweet little car. I'd like to introduce you to the Saturn. Sky. Oh internets, can't you feel the JOY jumping off of the screen?
——–
And these guys bring me the most JOY in life.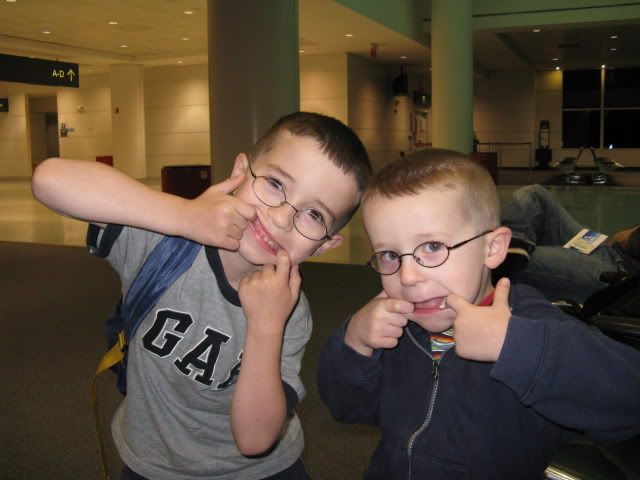 JOY MY FRIENDS. PURE JOY!
Head over to I Should Be Folding Laundry for more JOYful You Capture pictures.